DriveHUD 2 Saved Hand Location Setup (step 1) #
DriveHUD 2 will auto-detect your hand history folder location on startup, but we suggest checking and ensuring that it is set correctly. To do so, do the following:
1) Click on the SETTINGS button icon at the top right-hand side of DriveHUD 2.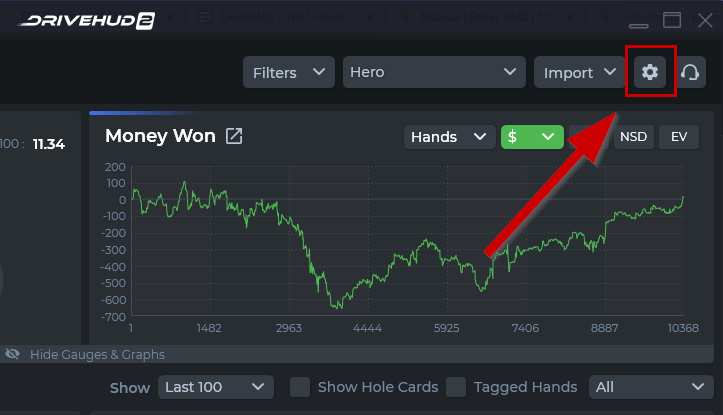 2) Click on the SITE SETTINGS tab in the settings window.
3) From the drop-down menu shown below, select – Winamax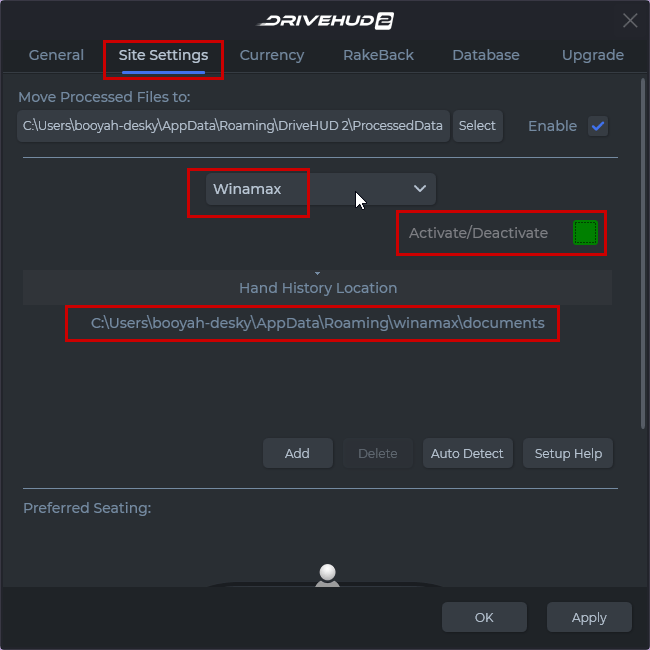 4. Make sure you have a hand history location showing, or click the AUTO DETECT button to add your hand history folder location for Winamax poker.
5. Click on APPLY. Click on OK.
Preferred Seating Setup
#
To set preferred seating for Winamax Poker, do the following:
Set seat numbers in DriveHUD #
From the DriveHUD 2 dashboard, click on the settings menu button (top right of DriveHUD 2):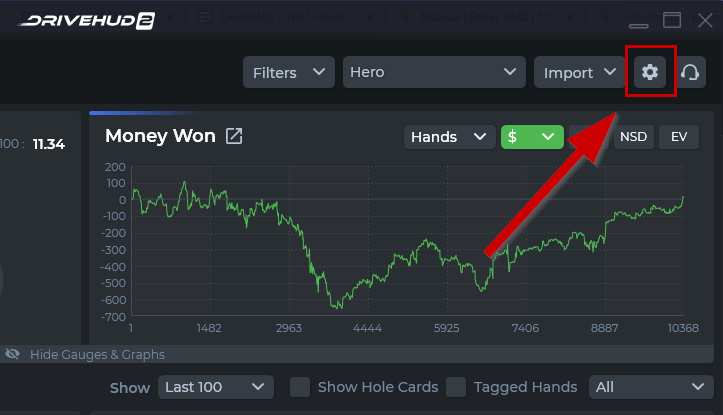 Then from the settings menu, click on SITE SETTINGS. Make sure Winamax is selected from the drop-down menu. Scroll down until you see Preferred Seating.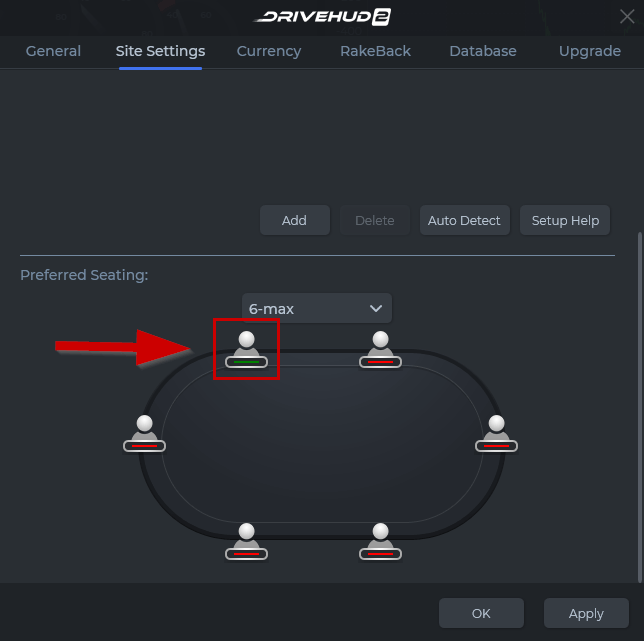 Select the table types you want preferred seating for from the pull-down menu.
Important Note: Winamax has removed the ability to set preferred seating, but you can still set it at DriveHUD 2.