To run a HUD on America's Cardroom with DriveHUD 2, the following needs to be done including enabling hand histories on America's Card Room Client: #
1. Click on the SETTINGS button icon at the top right-hand side of DriveHUD 2.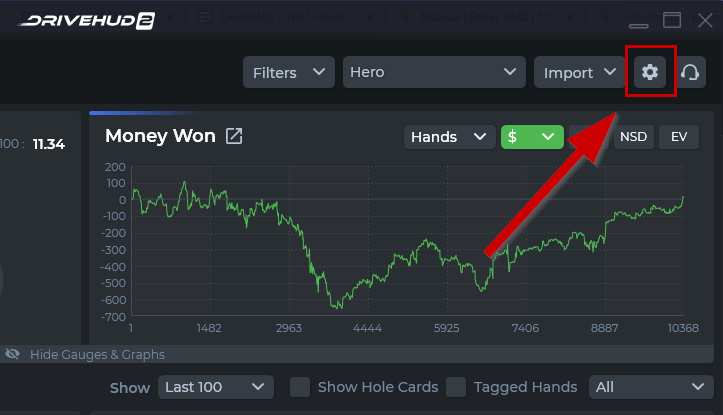 2. Click on the SITE SETTINGS tab in the settings window.
3. From the drop-down menu shown below, select – Winning Poker Network.
4. Click on Auto Detect to set the correct path. Alternatively, you can click Add and Set the hand history location to C:\AmericasCardroom\handHistory.
5. Make sure that the Activate/Deactivate button is GREEN. If it's RED, click it so it turns GREEN.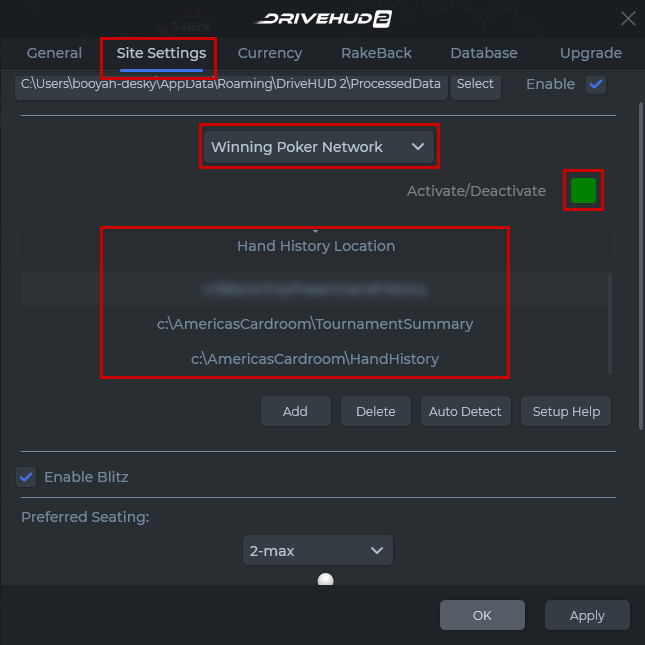 Enable Hand Histories on America's Card Room
#
America's Card Room (The Winning Poker Network) client will automatically save hand histories to a designated directory on your hard drive. You need to make sure this is enabled in order for DriveHUD 2 to pick up the hands, launch a HUD, and save your hand histories in its database.
To see where your hand histories are stored for American's Card Room (WPN), do the following:
1. From America's Card Room lobby, click on Game Info -> View Hand History.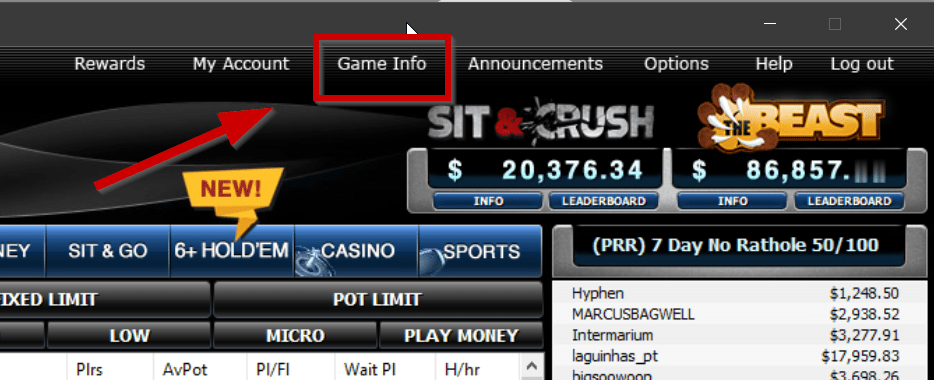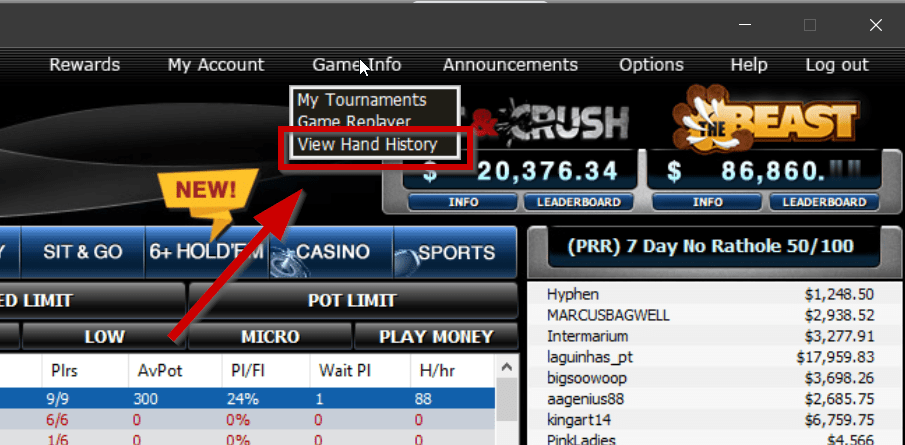 2. Click Options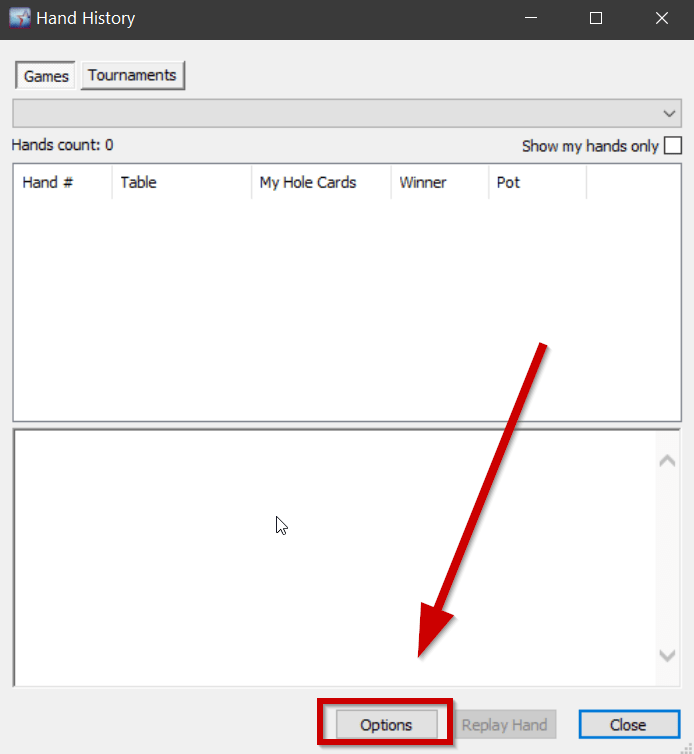 Troubleshooting #
If you don't have a HUD running on there for any reason, simply click on the headset/support looking icon at the top right-hand corner of DriveHUD 2. Put your name and e-mail and a message that you're having difficulty and make sure to have the attach log button checked. Our support staff will respond promptly and get you up and running.