First and foremost, we hope everyone is staying safe in these unprecedented times. Sheltering in place is not easy, but we need to make sure we're reminding ourselves of what we're grateful for.
New Push/Fold and Pre-Flop charts
In the latest version of DriveHUD (v.1.6.6.3457) there's the ability to create pre-flop starting hand charts and push/fold charts. We included the Jennifear push/fold charts as a default sampler for our tournament fans.
To access the chart, you can either click on the chart icon in the middle of DriveHUD (shown above), or you can access it also from the hand history replay screen at the top right from the same icon.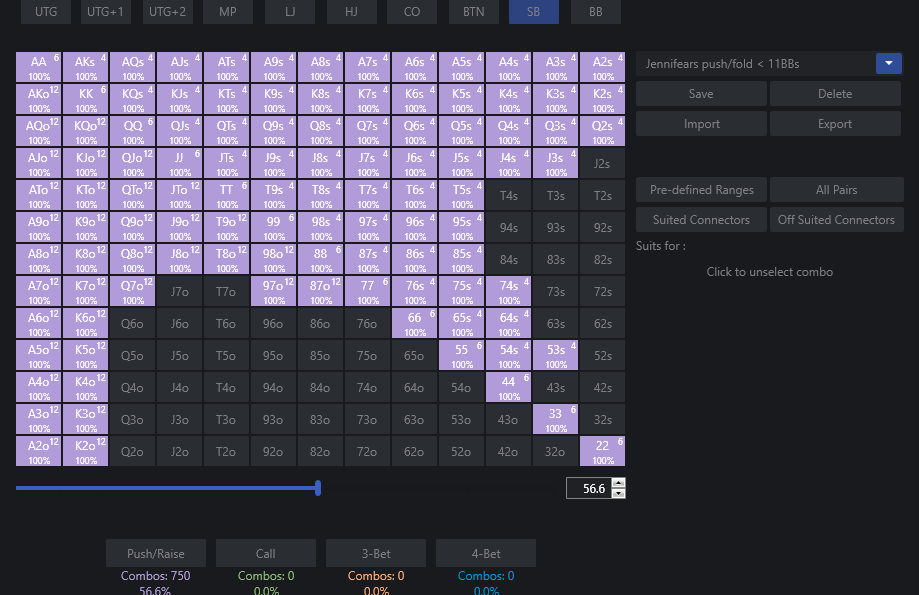 Once you have it launched, you can set a chart by any position at the top, create any kind of raise, call, 3-bet or 4-bet chart by an unlimited amount of situations and save them into DriveHUD for later review or while playing.
Nox emulator support added for Asian hand converter
If you're playing on any of the Asian poker app sites (and if you're not, we recommend you do because most are extremely soft), DriveHUD now supports Nox. LDplayer V4 and both Nox can be used, and there's more support to come soon as well! You can check out the Asian hand converter here if you haven't seen it. For more info on emulator setup, visit our post about How to setup emulator for poker apps.
Good luck out there and stay safe!