Online Poker is worth billions of dollars nowadays. Millions of players across the world put serious money on the online poker games. However, only those who win know exactly what they are doing.  Winning online poker games is all about having a clear head and knowing the opponents' strengths and weaknesses.  A poker software is a great tool for helping the online poker players, and the best tournament poker software is one which is easy to handle and gives helpful statistics.
Best poker tournament software
In today's article, we will tell you about software/tools that help online poker players improve their game and achieve great results.  As you will find out while going through the article, the best poker tournament software are not necessarily the software related to poker. They might not even be software at all, but some tools in soft form.  As a poker player, all you should care about is winning; and that is what we are going to talk about today.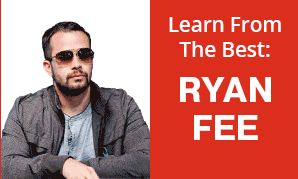 Odds Calculators
Wouldn't it be great if you could know the odds of winning your next hand? Well, guess what? There are software available in the market that can give you accurate statistics based on some serious statistical calculations. All you have to do is tell the cards you have, plus the cards your opponent has. You will get the odds of winning the hand in a jiffy. Poker odd calculators are surely one of the best poker tournament software. The best part is, most of them are available for free. Get on for yourself and start making calculated moves.
Live Poker Streaming
While poker HUD, help content, poker forums, and other tools are a great help, there is nothing more valuable than a live match experience.  There are platforms where you can watch professional players live; playing real poker matches. One such platform is Twitch. Twitch is an online live video streaming platform that allows you to watch online poker videos for free. This way, you get hands-on experience with the game plans, strategies, moves, and results.
Seems like the best poker tournament software are not poker software at all, but other types of software that help you win real poker tournaments.
Poker Books and Strategy Articles – Best Poker Tournament Software
Well, strategy articles and books don't strictly come under 'poker software' but they help you no lesser than any poker tournament software out there.  From players who are just learning the A B C of online poker, to the players who have spent years playing and winning, but need guidance on improving their playing strategies; all get great help from poker books and strategy articles.
If you are serious about improving your game and learning new strategies to increase your win rate, look for community platforms such as CardsChat.  Platforms such as CardsChat and others are a great source to find useful information and knowledge to create a winning game strategy.
As far as books are concerned, don't confuse yourself with the hardcover books that are very boring to read. Just like the poker gone digital and online, most of the books today are available online and you can have them on your mobile phone, laptop, or any device that you use.