What poker software do the pros use?
Most of the online poker players who put serious money in their games use poker software to enhance their earnings.  Let's know what poker software do the pros use? But before that, we should know why poker trackers and poker software are so trending these days and what good are they for?
What does a Poker HUD do?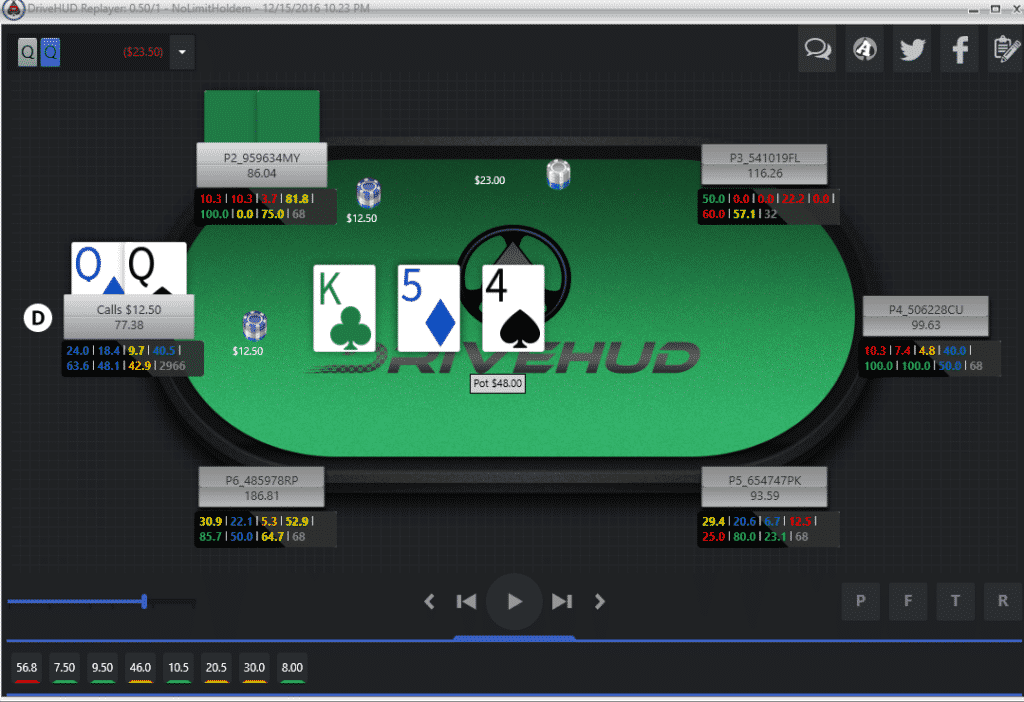 HUDs (Heads up displays) are tracking software/programs that track the hand history of the players and overlay useful information over the playing screen.  This includes your own hand history as well as your opponents. So, a HUD has two primary functions:
1- Track the hand history of you and your opponents.
2- Process the hand history and present the information over your screen in a presentable and easy-to-read manner.
Having information about your opponents' style of play gives you an upper hand and improves your chances of winning. Information about your own game style doesn't hurt too. You get to know exactly where and what did you decide in your previous hand which led to the game outcome. You can easily revisit your style of play and improve on your weak areas.  So, before we know about what poker software do the pros use, we now know why they use poker software in the first place.
How to choose the right HUD?
This is where even the pros of online poker seem to confuse themselves.  A poker tracker program is actually a product that comes with a price tag; there are tons of poker trackers that claim to be the best. In such a situation, how would you know which poker tracker will be best suited for you? Here's what you can do.
Use Free Trials
Many good poker trackers offer free trials for up to a month. Some even don't ask for your card details to let you do the trial run. It's best to use a tracker in the trial period and make sure it provides stats that help you improve your game.
Free vs Paid Trackers
If you play real online poker where real cash is involved, it is good to use poker HUDs/trackers that come with a price tag. Free poker trackers are highly unreliable; they are mostly not compatible with the platform you love; some even don't run on your PC/ MAC.  Poker trackers need regular updates and upgrades which are not usually available in free poker trackers.
Easy to use poker trackers
While playing an online poker game, having a hassle-free game experience is as important as having all the information about yourself or opponents.  A poker tracker should be easy to use, and most importantly, it shouldn't distract you or interrupt your gameplay with unnecessary information popping on your screen. So, while choosing a poker HUD for yourself, make sure that it has a nice, simple interface.
What poker software do the pros use?
DriveHUD is a poker HUD that comes with all the features we mentioned above. It provides you a free trial for a month, without asking for your payment details. It has a nice, easy-to-use interface that works perfectly on your PC and you can also use it on your Mac through an emulator.
Concluding all that we discussed above, the answer to 'what poker software do the pros use' is, a Poker HUD that is paid, gives you a good experience and is easy to use.