Poker Tracking Apps by DriveHUD
Poker tracking apps allow you to get better at online poker. Every single day, dozens of poker apps come in the market, each claiming to make you better at poker by helping you make better game decisions, analyze your game performance, or track your opponents' game style. Among thousands of apps, it is always difficult to sort out what apps would really work for you. And if you are unsure, we suggest you try some apps made by DriveHUD. DriveHUD is known for making one of the best poker HUDs. And the apps from DriveHUD are no less in their popularity for providing you value and good user experience.
Best poker tracking apps by DriveHUD
Right now, DriveHUD has 8 different poker apps that cater to all the needs of online poker players. The users of these apps range from learners and newcomers to regular players and pros of the online poker games.  Here is the list of each app with a brief introduction to each one. More details about each app such as price and user reviews are available on the DriveHUD site.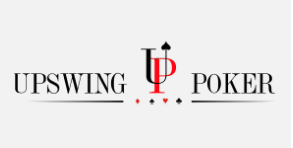 If you are new to the world of online poker, and you want to learn all the tips and tricks to win serious games, this app is for you.  It costs 9 dollars and gives you enough content and hands-on training to help you become a proper player.
When playing against tough opponents, nothing becomes handier than an app that gives you insights about your game strategy. Get this app if you want to get useful information about your opponents.
Leak Buster 2 app analyzes your game and gives you all the necessary info about where you stand in the world of online poker and helps you improve in a fast manner.
For the players of online poker sites such as Poker King, Red Dragon, and Upoker, this app is one of the most useful poker tracking apps. It allows overlying a HUD during the online matches and track the performance of themselves as well as their opponents.
As the name suggests, this app is specifically designed to track your games on PPPoker.
This is another training and self-improvement app that helps you improve your pre-flop strategy. Players who have used this app have given some rave reviews about it and the number of users is increasing every day.
Playing multiple tables is natural; playing too many tables is also a norm among online poker players. But multiple tables don't necessarily mean success; this is because you lose focus. StackAndTile prevents you from losing focus and arranges your tables with respect to priority. So that you focus on tables that are important among many others.
This is an app for Texas Holdem poker that studies your pre-flop and post-flop strategies and gives you insights about where you could improve.
So this is a brief overview of the poker tracking apps by DriveHUD. If you want to improve your online poker, feel free to visit the DriveHUD site, and start using the apps that you think you need the most!