What is the best poker HUD? A question that is common these days. There is no exact answer as many factors are involved in deciding the best. Most professional players prefer using a HUD for online play and to improve their game. A poker HUD does not guarantee a win but if used correctly, it can help you retrieve the information on the opponent's style, and other key statistics essential to devise a winning strategy. This article will focus on two top-notch poker HUDs, poker tracker and DriveHUD, and their differences and similarities.
Poker tracker is a choice of pros!
Many professional players prefer this over any other poker HUDs. There are many reasons, the first being the variety of statistics. You can track more actions compared to any other poker software. The second and most important reason is the HUD, which is far more functional and up to date, compared to others. The HUD covers almost every aspect of the game and displays it on your screen. There is also an option of running the filters for more details like information on the opponent's individual hands etc. You can also see a detailed pop-up display and add different stats to your HUD if you feel that is necessary or you.
…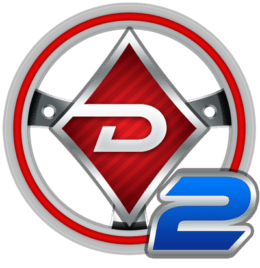 DriveHUD is gaining popularity
DriveHUD is also becoming increasingly popular for its low cost, performance, and efficiency. It comes with a 30-day trial compared to 14 day trial of poker tracker. This HUD is easy to use and has user-friendly graphics. The stats are well detailed and are divided into different tabs, which helps in a better understanding of the tabs.
A short Comparison
Both HUDs are really good when it comes to studying your own game. It helps you fix your errors, keep an eye on the competitor's strategies, and design a winning strategy. The PT HUD's cash and tournament filter system allows you to display hands from a previous situation, analyze them and learn from them. It has the option of HUD customization, which means you can play with different options to design the most suitable display for yourself.
On the other hand, DriveHUD's graphical display is one of a kind. The support tab allows you directly connect with the support team and has different links to support forums and FAQs. The bumper stickers and their tiltmeter in DriveHUD are easy to use. The tiltmeter basically displays information regarding the bad beats. DriveHUD has fewer features compared to the PT, but this does not mean it is not worthy. DriveHUD is the best option for newbies.
Conclusion
Every poker HUD has its own strengths and weaknesses. You have to choose a HUD that best suits you. Poper knowledge combined with a good game strategy will definitely lead you to victory. Both the DriveHUD and poker tracker are outstanding, but we would suggest PT for the more experienced player who has a basic knowledge of the game. If you are a newbie, DriveHUD might be the best option for you.