DriveHUD 2 Knowledge Base
How do I download and import Ignition / Bovada hand histories?
Drivehud 2 has the ability to import downloaded hands from Ignition / Bovada / Bodog poker clients, and fill in the missing hole card data from hands you've already played with your live HUD. This is great for running population reports and doing R&D analysis of the stats for your poker population. Hand histories are available 24 hours after you've played them on the poker site.
To download hands from the Ignition / Bovada / Bodog client, click on the following:
Click Account > Hand History, then select Game transactions and then you'll see a download button next to each table you've played.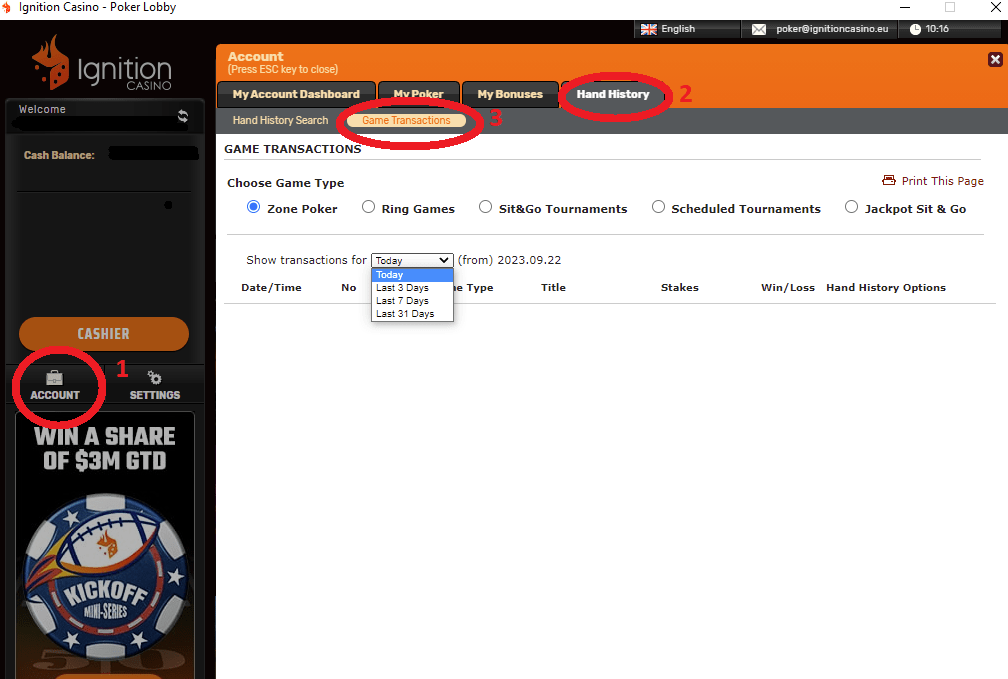 To import your hands into Drivehud 2, click on the IMPORT pull down menu at the top right-hand side of DriveHUD 2

Point the import to one of the following folders. Exact hand history location of your download files will depend on where you installed your poker client:
Typically, this will either be "C:\<skin name>\Hand History" (your Ignition / Bodog / Bovada software install folder) or "%localappdata%\<skin name>\Hand History".
DriveHUD will then import your downloaded hands and update your current hands with all of your opponents missing hole card data.