Why is HUD Poker Software Important?
HUD is a short form of "Heads up Display". It is an important tool in your HUD poker software and helps you store data while you are playing poker online. You then use the data to analyze your game and review the mistakes you made. The poker software like DriveHUD also helps you to keep a track of your winnings and losses in order to become better and earn more. All the details are shown in the form of stats with color-coding helping you to notice moves in the game. DriveHUD is legalized and authorized HUD poker software that is recommended by many professionals.
Why is such poker software important?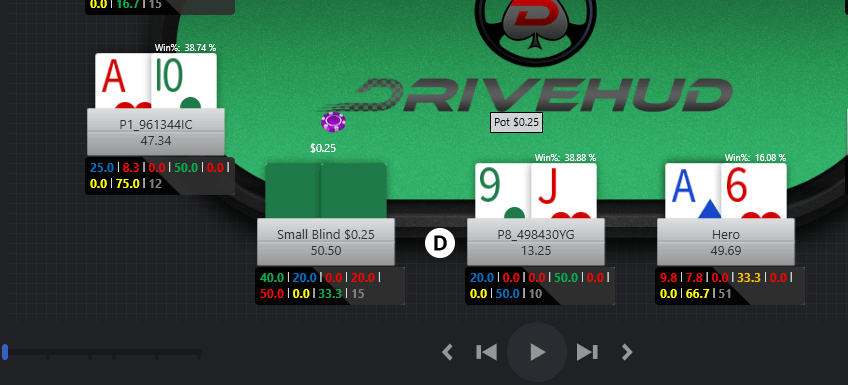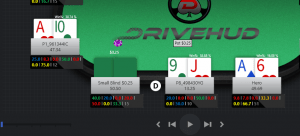 Most professional players use this software that helps them to level up and win the game without any bluffing. It shows you the track of your losses and what moves were played by your opponents so that you learn to adapt new moves in the poker game. With time, as you practice more, you start to make the right choice while playing online poker. If you are a passionate poker player, you definitely know about how important HUD poker software is to become a pro at the game. Even if you are a beginner, you would need this software in your daily online poker games.
Why is DriveHUD the "hot" poker hud software?
Being a poker player, you must have heard this name before as DriveHUD has become popular over the past few years. DriveHUD makes the tasks easy for you by keeping the track of your opponents' moves when there are multiple players involved and gives you an accurate check. Even if there is more than one table in an online game at the same time, DriveHUD is an incredible choice that you need.
Premium quality poker software at an affordable price:
DriveHUD has proven to be the perfect software for both amateurs and professionals for several reasons. It has not only a powerful database but also the interface is user-friendly and organized. The unique features let you customize the services for yourself to easily keep the record and not repeat the mistakes. It helps you become a pro at your strategy, you adapt new moves and earn more dollars every month.
The best part is that this legal HUD poker software does not allow you to cheat or bluff. It keeps all the information confidential without sharing any data with any other party. DriveHUD also offers you a 30-day trial, which you use to check the results.
Conclusion:
Users have been really impressed by the new 2019 updated version of Drivehud with a 30-day free trial. Drivehud poker Hud software is overall well designed and has a light version that does not crash your PC. It is compatible with both Mac and windows and supports many online poker games. Every time you play a game, it saves the details; that you can use for the next game to improve your game. Whether you are an amateur or a pro, this HUD poker software is highly recommended for you as there is no loss, only winning.