Which Poker Stats Software is the Best?
We all know one thing for sure that most of the poker players do not really do their research for their online poker games. To enhance your skills and make a profit out of your game, it is best to use accurate poker stats software like DriveHUD. This software is not just for professionals but amateurs can use it too to level up their online poker game. DriveHUD helps you analyze your moves in a systematic process by showing the stats of the overall game without any bluff or revealing anyone's information. If you want to get better at your poker game and you are looking for the perfect poker stats software for yourself, then you have come to the right place, my friend!
Which Poker Stats Software is the Best to use?
To analyze the stats of your performance in the game, DriveHUD is known to be the best stats software to use. Especially in this competitive world, you need to do as much practice as you can and also study the full reports that DriveHUD shows you with stats and graphs. The stats help you examine the moves of the opponents as well as yours without violating any legal policies. You can easily replay your previous game and check the record of the cards you threw. The feature of color-coding shows you whether the move you played was the right one or you should have played another card. This software shows you all the details with visuals for you to examine and not make the mistakes again. It is a secure way to adopt online poker techniques and become the best at it.
More Benefits of DriveHUD: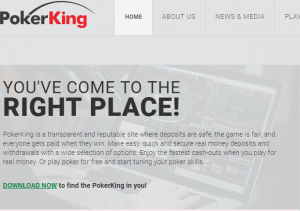 DriveHUD poker stats software offers you to have a customized service which is hard to find anywhere else. You can simply download DriveHUD software on Mac and Windows, it does not take much space, and has a user-friendly interface. You get to enjoy a free 30-day trial after which you start to pay the charges which are affordable and cheap. When the software updates come, it does not spoil your game and once you're done, then it upgrades your software without any software breakdowns. DriveHUD is compatible with many poker games online and also lets you play with multiple tables at the same time.
Conclusion:
DriveHUD is one of the most popular poker stats software that you will find online and many professionals recommend it without any second thought. The detailed stats help you analyze your overall performance and let you evaluate the dollars that you spend and the profit you make out of it. It is time for you to stop wasting time if you are a poker player and step up your game by downloading this amazing software. You won't get this premium quality in such affordable packages anywhere else. Use DriveHUD to become capable of making the right choices in your online poker games and become the master of the poker world!