Upoker Hud through DriveHUD
Upoker is one of the emerging poker platforms that is attracting a lot of global poker traffic. Available as an app for Android, iOS, and Windows platforms, Upoker aims to attract professional poker players with exciting game tables. With good players come higher stacks, and to win bigger stacks, you must have a Upoker HUD, that assists you in your game decisions and help you win more.
Upoker Platform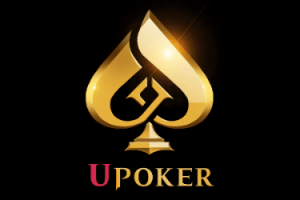 UPoker is one of those platforms that use the agent-club model to avoid any legal restrictions. Direct money is not involved but you get money chips that you can exchange for money. Real money clubs emerged on the global online poker scene to avoid restrictions on the players of specific regions and countries. The clubs offer real money in form of money chips. Regional and local agents are there to process the buying and selling of the money chips through electronic cash wallets and crypto. The Upoker platform used this club-agent union model to offer hundreds of real money games and tables for poker enthusiasts all over the world.
Upoker is a relatively new platform, introduced less than two years ago. However, despite being a new platform, most of the reviews it has got are positive. The user interface, for example, is highly user-friendly and you get a portrait view of the lobby and the tables. The use of the latest software and graphics has attracted many pro players from other platforms. There is a balanced mix of newbies and pros on the platform so you get an overall better game experience.
If you play poker on a Windows PC, you can play up to 4 tables at a time. Upoker also has dedicated apps for  Android and iOS and you are free to use emulators on the platform too.
Upoker HUD by DriveHUD
With the ever-increasing number of players on the platform, it is imperative for serious players to use assisting software such as a reliable Upoker HUD.  The Upoker platform allows the use of HUDs, emulators, and hand converters. This is where the Asian Hand Converter developed by the DriveHUD comes into play. If you use DriveHUD, you are just a few clicks away from acing your games on Upoker.
Asian hand converter is an application that allows you to have an Upoker HUD and track your online poker games. This application is specifically designed for Asian platforms and since many Asian games are making rounds among the global poker players, the Asian hand converter becomes a very handy tool to get a grasp on your online poker earning through better tracking.
With the Asian Hand Converter, you will be able to connect with your favorite database; we hope it's DrivHUD, given the features it offers, but if not, the app is perfectly compatible with Holdem Manager and Poker Tracker as well.  The Windows version of the Upoker allows you to run up to 4 tables simultaneously, but if you want to run more, the Asian hand converter will enable you to do that.