If you are a serious poker player, you must have known about the new Chinese Poker sensation, the Red Dragon.  Developed in China, the platform is one of the fastest spreading poker platforms because of its quality play and user-friendliness.  It's compatible with nearly all the user devices in use today, and also allowing trackers and HUDs on the platform makes it one of the favorite poker platforms of today. So if you have a Red Dragon HUD in your mind that you want to use while playing on the platform, no one will stop you from doing that!
Red Dragon HUD
The Red Dragon Poker application hasn't specified a HUD policy so far. This means that there are no restrictions on using a poker tracker or a poker HUD while running the Red Dragon Application. However, this also means that the site doesn't encourage the use of HUDs either.  Players using HUDs on Red Dragon face no issues so all is well so far.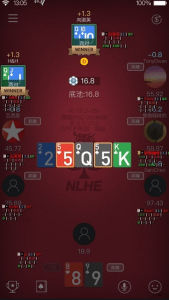 Red Dragon Card Catcher by DriveHUD
The Red Dragon Card catcher developed by DriveHUD is the go-to software if you are looking to boost your earnings on Red Dragon Platform. It is a HUD catcher that allows you to run a HUD so that you are able to track your hands as well as those of your opponents.
Either you are playing on Poker Tracker, Holdem Manager, or DriveHUD itself, the Red Dragon Card Catcher is compatible with all of these.  To run the catcher on Red Dragon, you have to use an iOS/ Android emulator.
Why Red Dragon Card Catcher is the best?
As Red Dragon itself is an easy-to-use application, there has to be a HUD catcher that runs with the application without much fuss. This is where the Red Dragon HUD catcher wins; it is fast, easy to set up, and very easy to run as well.  It supports all the three main Poker databases, plus you just have to put the serial number that you have purchased, and you are set to play!
Just make sure that you are using a good emulator; otherwise, the connection with your poker database would be seamless and you will experience no hang-ups, no pop-ups, and no jumble-ups of useless data.
Red Dragon Card Catcher and DriveHUD
As mentioned earlier, the Red Dragon catcher can be used either of the three platforms including Poker Tracker, Holdem Manager, and DriveHUD. However, using the DriveHUD platform is preferable because first, it is an in-house app of DriveHUD by DriveHUD itself, so both the programs naturally sync together to perform at their best.  Secondly, there are no setup requirements when you use DriveHUD as your default database. You need no configuration of any sort and you can start playing within in a few seconds.
When you select the DriveHUD database, make sure that you run and load the Red Dragon HUD catcher first and then run the platform of your choice.  Your HUD should appear as soon as you finish playing a full hand.