PokerStars HUD is an important tool to give you an upper hand while playing a poker game. It does so by giving you live information on your opponents. With the help of a HUD, you can know which of your opponent is more vulnerable so you can exploit the opportunity as soon as you get one. Not only the weak ones, PokerStars HUD is equally effective for any type of opponent, be him a legend in the game with years of experience, an aggressive player with quick tricks, or a lazy one with a lot of patience, you can handle them all with the help of a HUD.
Selecting a HUD for your PokerStars games is an important part that determines how well you will perform in the game. Let's talk about the features that a good HUD should have so that it is capable of giving you the desired results.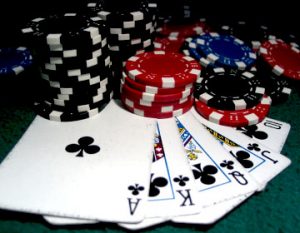 What Should a PokerStars HUD Have?
We have enlisted the most important features of a PokerStars HUD that a HUD must have so that you can have better control of your game.
To start with, the HUD should support PokerStars platform; this means that the HUD should support ALL of its games. PokerStars has many types of games and scheduled events so make sure that the HUD you choose is compatible with all the games and events played at PokerStars.
The HUD should be reliable. This means that you should research on the web about the HUD and choose only that one which has a good online reputation, positive reviews, and a high number of active users.
The HUD should be compatible with all types of hardware and operating systems used in various geographic regions. Make sure that your HUD supports all the hardware and software versions.
The information that you get through the HUD should be credible and useful. The information should not only make you aware of others' weaknesses but also about yours so that you know your errors due to which you are losing money.
The interface of the HUD should be user-friendly and shouldn't bother you while playing the poker game. The good HUDs display the player information in floating segments directly above each opponent.
The HUD should work fast and get you the accurate information on time.
The HUD should be updated regularly and should support all the updates and changes that the Pokerstars incorporates to its game site.
An ideal HUD works regardless of your current location. The HUD should support you even if you change your state or country.
Is DriveHUD Good Enough?
Yes, DriveHUD is an ultimate PokerStars HUD that has all of the features mentioned above. It comes with features that allow you to review and analyze every hand you play. The HUD enables you to replay the previous hands, graph your performance and analyze your results with the help of graphs and statistics. By using DriveHUD, you will have full control over your game and will have more chances to win.