PokerStars is one of the most famous online poker platforms, owned and managed by the Star Group based in Canada. For poker players of all types and levels, PokerStars is a highly reliable platform as it is a public company adhering to all national and international rules and regulations. If you like playing poker games on the PokerStars platform, it is important that you get a Poker stats tracker PokerStars. This will help you compete better with your opponents and getting better results.
Poker Stats Tracker PokerStars
The poker stats tracker PokerStars will help you get important stats about your game. This will, in turn, help you analyze your game performance better and perform according to the game situation. The poker stats can be analyzed after you play a game or during the game while you are playing in real time. These statistics are equally helpful in all kind of games such as quick cash games, tournaments, and one on one challenges.
In-built Stats Tracker by PokerStars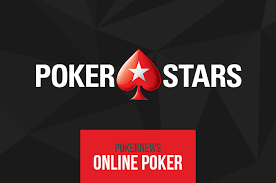 You can simply track some important stats in the PokerStars platform through the game table. There is a chat box in the left corner of the game table; when you click on it, you will find many basic but important statistics about your game. These stats include:
The total number of games that you have played so far on the platform. This includes all the positions and game types that you have played.
The number of pots won by you. This includes pots that you have won at a showdown, as well as those which you won without a showdown.
The number of instances where you were dealt in.
These statistics are updated live while you are playing. To get the latest statistics, you can click on the refresh button.  If you don't want to check your statistics now and check them later when you sit and relax, you can get them on your email too.
PokerStars Stats Tracker by DriveHUD
DriveHUD is an all-in-one poker tracking software that provides you a complete and comprehensive set of statistics on your poker games. The HUD is seamlessly compatible with PokerStars and all the other major online poker platforms of the time.
DriveHUD makes it easy for the poker players to track their statistics while focusing on their game. Its ease of use, along with high-quality customer support makes it the perfect HUD for the players of all types and levels.
Whether you are a professional poker player or a rookie just playing a game or two for fun's sake, the tracker will help you better your game. It has all the statistics and tools that you need to have complete control over your game. The statistics are displayed in the form of number and graphs so that they are easy to analyze; without interrupting your gameplay.  If you want to have a poker stats tracker PokerStars that is affordable, easy to use and has top customer service, go no further than the DriveHUD.