Reddit is the place; isn't it? To find all the right advice about everything. It's no surprise when poker enthusiasts seek help on Poker about choosing the right software for their online poker careers.  Poker software Reddit reviews seem to be very helpful for poker players; especially those who are new to the online poker world and want to have a good start.  But are they really helpful? Let's find out!
Poker Software Reddit Reviews
It is very easy for all of us to fall for the misinformation and disinformation on social media.  This is the sole reason why we have dedicated this post for Poker software Reddit reviews.  What we did before writing this post was that we picked some of the most popular reviews on Reddit; and analyzed them to see if those reviews are honest or if they have some hidden agenda.  The results were pretty interesting and quite close to what we expected.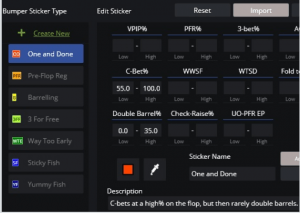 Poker Software Reddit Reviews – HUDs, Odds Calculators, Trainers, and More.
There are thousands of queries on Reddit by people; who find interest in third-party software that could help them in boosting their game performance. Just like any other social media platforms, we see many different opinions about which software applications and training tools are better.  To know what is right, we compared the popular answers with the reviews from experienced players on different poker platforms. This helped us see whether those tools and software applications which were quite popular on Reddit were actually helpful or not.
While there were a few honest reviews from a few experienced players, we found most of the comments and suggestions not so credible.  Another problem with poker software Reddit reviews is that there is very limited information available on the Reddit about poker. It made us realize that most of the good players are busy playing poker, and not posting much on Reddit.
Is Reddit the Best Place to Find Good Poker Software?
While social media is a really good source to find and connect with like-minded people, it is better to look for places that people design exclusively for poker. Any social media channel including Reddit cannot really replace the poker platforms and forums where real poker professionals share their experience and knowledge. Poker platforms and forums are places where you could find genuine information based on hands-on experience.
So, we suggest that to seek any kind of advice related to Poker, it is better to opt for Poker forums instead of social media.  To conclude, poker software Reddit reviews are not the best source of knowledge and guidance on any type of poker software. If you want to choose the poker software that suits your requirements and preferences, better look somewhere in poker forums.
We would love to hear your experience with social media platforms regarding poker. Also, we would want to hear from you if you have joined any poker forums and how it has helped you in making better decisions and improving your game.