Treat your poker game as a full-fledged business and you'll earn more! It was not as easy to do poker profit tracking as it is now with the help of modern apps and tools. There are multiple apps offering a range of features and services that help the online poker player in the management of the complicated game plans. Moreover, great user interfaces with easy-to-use tools and features allow the players to do less effort and win more.
Do Poker Profit Tracking Tools Help?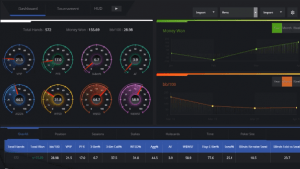 The poker profit tracking apps will definitely help you in keeping an eye on every move of the opponent. They also minimize the threat of getting busted from your opponents. Moreover, these apps help you track tournaments and cash earned from your every poker game. Some of them also display different types of poker games with most profitable game types, profit per hour, track and manage total bankroll income, your monthly poker income with profitable locations. In addition, these apps show detailed poker sessions, winning and losing ratio of each tournament with complete stats.
There are so many free poker profit tracking tools available online that help track your time playing poker online. These apps keep accurate records of whether your dollar/hour or the number of games you played with refined reports by date. It's really cool to see how much money you can make in few months by playing poker. With the passage of time, you can get valuable insight about which game is worth your time to get the best results. Using these apps makes you capable to learn your strengths and weaknesses to become a good player.
Doing it by hand
If you're tracking time, date, total profit, hand count, game type via spreadsheet entirely by hand, its bit overkill in DriveHUD's opinion. It requires more professional expertise and hands-on experience in spreadsheet management. On average, there are 85 hands in table per/hour. So it becomes a difficult task to manage instead watch the table.
It's not a problem for solid player beating levels and levels of games to reach micros. You only need to keep the slope minimum. Yet, it is useless to overlook the quality information that DriveHUD can provide. This is the type of information i.e. number of games, income, and profit that your opponents can have on you to climb up the stakes.
Definitely using a tool and software is not a magic wand that allows poker player to make a profit at the point. However, using it effectively helps you to make useful decisions based on the stats, income, and data you've gathered. This practice will pay off in the long run and keep your profit ratio high.
If you are new or an expert poker player and never used DriveHUD, try at least once now and trust me, it will be the worthy experience. You won't be doing fair with yourself and hurting your bottom lines at the table by skipping this amazing experience for calculating your income.
What is DriveHUD?

WIN SOME BRACELETS
SICK GRAPHS
REPLAY YOUR HANDS
EASY TO UNDERSTAND
================================================================================
We offer the highest EV poker software, and training tools available on the net. These are recommended and used by today's top poker players from the world. We've been doing this since 2009 with the emphasis on offering unique and creative poker software that will help any level of poker player be a more thoughtful and successful player at the table. We'd invite you to check these titles out:

PokerZion – Get Started with PokerZion's Proven Poker Training for $7! From over 12+ years of playing poker, combined with techniques and tactics used to win over $500k+ in cash games, this the most comprehensive structured learning course on no-limit holdem. And it's only7$! All lessons include a combination of poker training videos, written and audio modules, quizzes and articles.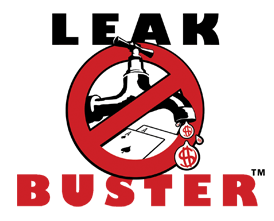 Leak Buster Software – Leak Buster is a poker software that interfaces with your Holdem Manager or PokerTracker database, and extracts key statistics about your play in order to find your largest poker leaks. Its unique scoring algorithm weighs the impact of your leak against average win-rates. And it suggests ways to correct those leaks through the use of videos (over 50) and written modules.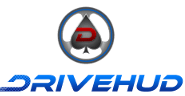 DriveHUD – DriveHUD is a poker database and HUD for your online poker play. It overlays a HUD on your online poker tables, and display vital stats about each opponent on your table. It tracks and records all of the hands that you play online. This allows you to review, re-play, filter, graph and analyze all of the hands you've played. So you can improve your poker game.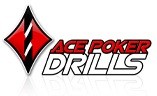 Ace Poker Drills – Ace Poker Drills is a poker training software that gives you a "flash card" style training for Odds and Outs, Equity, and Pre-Flop play. The Pre-Flop trainer will help you to easily recognize which hands to play in different positions. Odds and Outs trainer will get you to quickly calculate your odds and outs in various situations. Equity Trainer will quiz you on equity calculations for different hands. Then you can know your equity in any given scenario.