Poker Player Tracker Keeps Your Opponents 'Closer'
A timeless saying, 'Keep your friends close and your enemies closer' very much applies to the world of online Poker. Well, your opponents are not your enemies in any way, but keeping a close eye on them with help of a Poker player tracker helps you in more than one ways as a poker player. For a poker player, one of the most important things is knowing about the opponent; and the player trackers help the player in knowing the important statistics about the opponent.
This article elaborates how a player tracking tool can assist you in playing better and making the right decisions in short time.
The Risks of Running Into An Unknown Player
If you run blindly and set a game with an unknown player, you double the risks associated with the game; as simple as that. With the help of a player tracking tool, you can get information such as stats, recent games, winning percentage, etc. and take decision accordingly. Making a strategy based on the available information helps you get the results in your favor. Thus, the player trackers are an indispensable tool nowadays to ensure that the game is in your grip all the time.
Many a times, you encounter players who are not very much skilled, but if you don't know about his ability beforehand, you may end up overestimating the opponent's ability and make yourself nervous.  So, tracking the players' performance helps you in putting the right amount of effort according to the quality of the opponent.
Now as we have established the importance of Player Tracking apps, let's get to know about how player trackers work and what features they come with.
Poker Player Tracker Features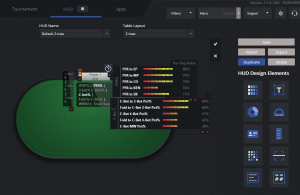 Poker tracking tools contain all the information you need about your opponents.  Moreover, the information is sorted out in such a way that you can filter out the most relevant information without much hassle. You can search for any player and retrieve information such as rankings, limit, entrants' number, buy in, etc.
Much depends on the quality of the poker player tracker you are using. Some come with just a few basic features; and honestly, they are more a burden on you then facilitating you in any way. More reliable trackers are feature-rich and can be customized according to your requirements. Some trackers have a dedicated profile page for the users where they can add their personal information such as identity details, a detailed biography, photo, and other such information.
When more and more poker players add their personal information on the player tracker, a directly is generated and players get to know more about each other and a community is established where players can interact with one another and share their views, knowledge, and seek information from another.
Poker player tracker not only tracks the performance of your opponents but also your own performance. You can get your own stats in the form of visually appealing graphs which you can share on different platforms and forums. The good thing about those graphs is that they are updated automatically as you expand your poker career over time.
Conclusion:
In order to be on the top of the game, you need to have player tracking tool that assists you in knowing about your opponents. Once you have all the information you need, you will find it easier to compete with the others.
================================================================================
We offer the highest EV poker software, and training tools available on the net. These are recommended and used by today's top poker players from the world. We've been doing this since 2009 with the emphasis on offering unique and creative poker software that will help any level of poker player be a more thoughtful and successful player at the table. We'd invite you to check these titles out:

PokerZion – Get Started with PokerZion's Proven Poker Training for $7! From over 12+ years of playing poker, combined with techniques and tactics used to win over $500k+ in cash games, this the most comprehensive structured learning course on no-limit holdem. And it's only7$! All lessons include a combination of poker training videos, written and audio modules, quizzes and articles.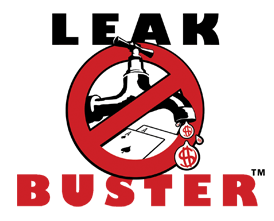 Leak Buster Software – Leak Buster is a poker software that interfaces with your Holdem Manager or PokerTracker database, and extracts key statistics about your play in order to find your largest poker leaks. Its unique scoring algorithm weighs the impact of your leak against average win-rates. And it suggests ways to correct those leaks through the use of videos (over 50) and written modules.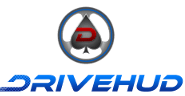 DriveHUD – DriveHUD is a poker database and HUD for your online poker play. It overlays a HUD on your online poker tables, and display vital stats about each opponent on your table. It tracks and records all of the hands that you play online. This allows you to review, re-play, filter, graph and analyze all of the hands you've played. So you can improve your poker game.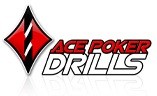 Ace Poker Drills – Ace Poker Drills is a poker training software that gives you a "flash card" style training for Odds and Outs, Equity, and Pre-Flop play. The Pre-Flop trainer will help you to easily recognize which hands to play in different positions. Odds and Outs trainer will get you to quickly calculate your odds and outs in various situations. Equity Trainer will quiz you on equity calculations for different hands. Then you can know your equity in any given scenario.