The only difference between a weak and strong player is what and how they react after playing each poker session. The practice of a weak poker player is that he plays poker hands and forgets about it, whereas strong player always keeps an eye back on the hands; mostly with the help of poker hand tracking software.
Weak players fail to the adjustments on previous mistakes and put themselves in a critical and tough spot in online games. However, a good poker player analyzes everything thoroughly and tries hard to get his hands over the leaks to eliminate it from their game with good poker tracking software. Once he gets over the leaks, he tries to find another one.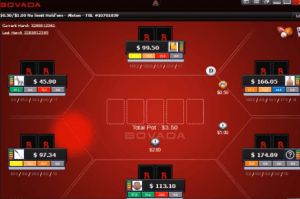 Poker Hand Tracking Software
There are multiple techniques but professional players adapt two techniques to analyze hands; attending and defending. Attacking refers to betting or raising whereas, defending means raise or facing a bet. Let's have more discussion on the weak and strong player, so you can best understand the action.
Poker hand ranking
Whether a new player or an old, everyone is looking for some help with poker hands and games types. Poker hand tracking software are a great help in this regard. Let's have a compiled list of poker hand ranking that will help out.
Poker Hand Rankings: Highest to lowest
Royal Flush
Straight flush
Four of a kind
Full house
Flush
Straight
Three of a king
Two pair
One pair
High card
Poker hand ranking: Lowball
Five low
Six low
Seven low
Eight low
Badugi hand ranking
Badugi
Three card hand
Two card hand
One card hand
Poker start hand rankings
AA – Pocket Aces
KK – Pocket Kings
QQ – Pocket Queens
JJ – Pocket Jacks
AKs – Ace-King suited
TT – Pocket Tens
AKo – Ace-King offsuit
AQs – Ace-Queen suited
99 – Pocket Nines
AJs – Ace-Jack suited
KQs – King-Queen suited
ATs – Ace-Ten suited
AQo – Ace-Queen offsuit
88 – Pocket Eights
KJs – King-Jack suited
KTs – King-Ten suited
QJs – Queen-Jack suited
AJo – Ace-Jack offsuit
KQo – King-Queen offsuit
QTs – Queen-Ten suited
Whether you're looking to learn what beats what in poker or the winning hands in poker games, DriveHUD is the best place to get this information. It is a comprehensive poker hand tracking software of the most popular variants of poker, such as No Limit Hold'em, Pot Limit Omaha and Stud. But we also cover rankings of the lowball games: Ace-to-Five, Deuce-to-Seven, and Badugi.
Creating better understanding with poker hands is not only about the hand in front, but about to consider the entire range of analysis that how decisions can affect your hand. With the hand technique, you should be able to track your own poker hands, keeping an eye at lines of defending, attacking and counterattacking. Though, a good understanding requires practice. Just keep these simple things in mind.
When defending, you can use MDF to estimate the optimal continuing frequency
When attacking, use pot odds to figure out your optimal bluffing frequency.
Save this article, and refer to your game partners and look back to it when performing a full analysis of your own hands.
Analyze some good hand and join strong players!
================================================================================
We offer the highest EV poker software, and training tools available on the net. These are recommended and used by today's top poker players from the world. We've been doing this since 2009 with the emphasis on offering unique and creative poker software that will help any level of poker player be a more thoughtful and successful player at the table. We'd invite you to check these titles out:

PokerZion – Get Started with PokerZion's Proven Poker Training for $7! From over 12+ years of playing poker, combined with techniques and tactics used to win over $500k+ in cash games, this the most comprehensive structured learning course on no-limit holdem. And it's only7$! All lessons include a combination of poker training videos, written and audio modules, quizzes and articles.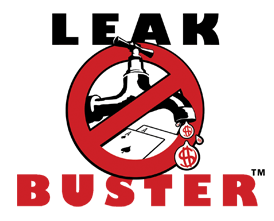 Leak Buster Software – Leak Buster is a poker software that interfaces with your Holdem Manager or PokerTracker database, and extracts key statistics about your play in order to find your largest poker leaks. Its unique scoring algorithm weighs the impact of your leak against average win-rates. And it suggests ways to correct those leaks through the use of videos (over 50) and written modules.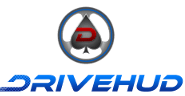 DriveHUD – DriveHUD is a poker database and HUD for your online poker play. It overlays a HUD on your online poker tables, and display vital stats about each opponent on your table. It tracks and records all of the hands that you play online. This allows you to review, re-play, filter, graph and analyze all of the hands you've played. So you can improve your poker game.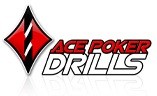 Ace Poker Drills – Ace Poker Drills is a poker training software that gives you a "flash card" style training for Odds and Outs, Equity, and Pre-Flop play. The Pre-Flop trainer will help you to easily recognize which hands to play in different positions. Odds and Outs trainer will get you to quickly calculate your odds and outs in various situations. Equity Trainer will quiz you on equity calculations for different hands. Then you can know your equity in any given scenario.