Poker Analysis Software; Why Every Poker Player Needs It?
Poker is among the most played games nationwide and millions of people are fond of playing it. Taking into consideration the virality of this game, plenty of software have been developed to assist players in winning this incredible game.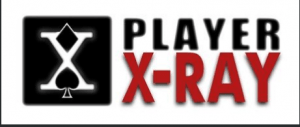 If you are a poker player then one of the best software you can use is the poker analysis software that help you in tracking and analysis. Poker analysis software keeps you track of your wins and losses and allows you to load all the previous hand histories that are uploaded by poker websites. So it is a must use application for a poker player in order to win the platform.
 Poker Analysis Software

It is a free and easy to use poker analysis software and it ranks online for free by collecting information from PokerStars and Party Poker.
It is a poker analysis software which helps you keep track of weak players and gives you information about players also their yearly earning etc. and gives a percentage rating.
It is easy to use in spite of its vast database.
SNG solver
It is a poker analysis software being used by poker players to assist themselves in winning the game.
It has been present in the market since 20 years from now and has proven to be helpful as it analyzes, calculates and suggest moves to the player.
It isn't only concerned with the stack size but also with your hands and your next moves. So this poker analysis software is a remarkable app every player can take advantage of.
Holdem indicator
It is a poker analysis software in use by tons of poker players and is found to be a useful one. It is a worth keeping poker analysis software which helps to calculate the odds.
It has a tracker which tracks opponents and give you knowledge about hands.
It not only keeps track of cards abut also analyzes the hands and provides you the necessary information about hands in next ranges as well.
Flop Inspector
It is the best poker analysis software giving you the advantage of understanding the game and way to play next move.
This software helps you learn and keeps you on track by helping you learn from your previous mistakes.
It also tells you how commonly the cards come up and help you decide your next move.
This app also comes with an equity realization functions which assists you viewing your equity and the range you assigned to your opponent.
Overall this app helps the user in keeping a firm grip on the game.
Poker Charts
This poker analyzing app is a helpful app which assists you in tracking your previous performances.
The drawback is that it isn't truly accurate but helps you know your performance. It displays the results in an excel sheet or a simple mental note.
By using this app you can not only keep track of your own performance but also the performance of your opponent which is a plus point.
It is a web-based game so you don't need to download it.
These poker analysis software are among the best-rated ones. Most of them include HUDs and there isn't any clear difference among these apps so you should consider all of them while searching poker analyzing software.