You may be an extraordinary amazing poker player but no doubt you can never get perfect. Sometimes you need assistance and for that multiple online poker software tools have been designed. There are millions of people fond of playing poker game online. Now the question is, which of the online poker software tools will literally help you get through this predaceous game.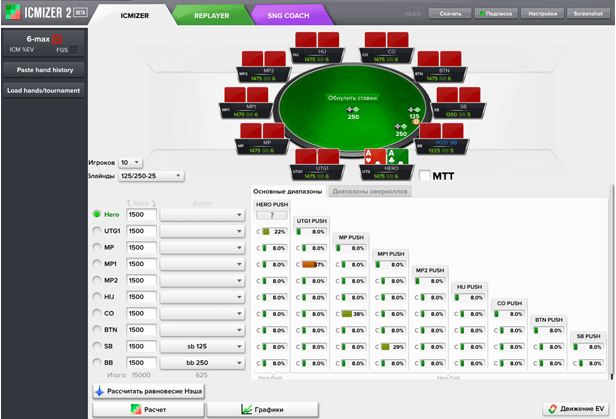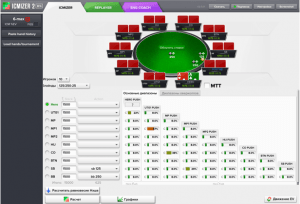 One must not feel hesitated while seeking some help as every skillful person has a defect somewhere and looking for help is always the best choice.There are plenty of online poker software tools being used by poker players and are owing advantage from it. Here are some of the software worth using.
Table Ninja 2
One of the most streaming online poker software tools is table ninja and lots of poker players are getting advantage from it. It is simple and easy to use and suitable for the newbies as well. It has the hotkey function which helps you to assign the bet keys. It is having table manager as well so that you can arrange the tables and only see the ones you want to and get rid of unnecessary ones.It also comes with another useful function which is live starts which assist you in commending your HUD.
ICMIZER
This online poker software tool was introduced in the market in 2011 and since then is being used by poker players for assistance in high-quality performance. It is a simple tournament calculator which is easy to access as it is web based and can also be download for desktop use. You can also alter the present layouts and customized in the way which you want. It is also useful as you can import your hand history from any online gaming software. This tool open door of opportunity to have a fine winnable game.
Poker tracker

It is one of the most successful online poker software tools present in the market yet. It's been there since 2012 and is the keystone for winning. It is a powerful tracking software and also helps in the analysis. It has other multiple options one can take advantage of. It also has a compelling HUD. Other useful features are data and statistical analysis and tracking. Second tabs and graphical representation allow you to customize your results.
Poker indicator
A handful app being used by poker players and also thought to be a valuable one. Its main element is the poker calculator which assist you to calculate your win and pot odds. It also not hinders your view and doesn't distract your focus on the table as it doesn't show the information not required. A unique element of it is the opponent statistic builder which gives you the idea of the opponent's playing strategy. Another feature is pot odds display which helps you in making decisions by displaying pot odds.It also comes with a notification feature.
Poker strategy's equilab
A really easy to use recommended poker software tool for beginners and also used by experts. It helps you deal with different scenarios and assist you calculating spot in hand and gives you the opportunity to learn various stages. It is a complete guide for the poker strategies. And you can also import past histories through this app. It is free to sign up and easily available in online market. So by now, we are aware of some poker software tools one must have in order to have a fine play with the advantage of winning the game.
Now you are aware of some useful online poker software tools one must have in order to have a fine play with the increasing chances of winning the game.