Every online poker player knows how important an online poker software is. It gives them all the statistics that can allow them to enhance their skills and make a profit every time. Many players have trouble finding and setting up a software and they often wonder about how to install poker huds? There are simple enough steps that players can follow that can guide you through the process. But first, why does one need a poker software in the first place?
Online Poker HUD
When you are playing online poker, you are at a disadvantage. You cannot use your observation skills to catch the 'tells' of players and you certainly can't catch who is bluffing and who is not. To overcome this problem, players make use of online poker software. These software play an integral role of collecting data and statistics from you and your opponents. These statistics are clearly displayed on the HUD and by analyzing these stats you can predict the moves of your opponents.
How to Install a HUD
First thing first, you need to find the best poker software HUD online. Make sure that it is compatible with the online poker website or a room you are playing on and your computer as well. The details will be easily available on the website of the HUD. Some software are available in trial version so you give them a try before purchasing.
Once you have found one that you like download it. This is the point where you must start wondering how to install a HUD? Now you don't have to. The download file will be executable one, double click it and start the process.
The first window that appears will typically be of the terms and conditions of the software. You should read these carefully as they may come into play later. Agree with them and move on to the next step. You can select the options that will create the shortcuts of the HUD on your desktop and Start Menu. Don't forget to select the destination folder for the installation. At this stage, you can click install or proceed to begin the installation of the HUD.
When the process is complete a window will pop up that will ask you if you will allow the software to change certain settings on your computer. You have to click yes to move forward. This access will integrate the software and allow it to automatically start when you visit your favorite online poker website.
The installation will complete once you have given the access to the software and there will be a confirmation message. You can choose to launch the software right there or finish the process. It is a straight forward process but should you encounter any issues you can always contact the support team of the software you are installing.
After the software is installed, get yourself familiarized with the visuals of the HUD and the stats that are displayed. Now you are ready to hit the virtual tables and have the advantages of the HUD in your corner in the ring of online poker.
================================================================================
We offer the highest EV poker software, and training tools available on the net. These are recommended and used by today's top poker players from the world. We've been doing this since 2009 with the emphasis on offering unique and creative poker software that will help any level of poker player be a more thoughtful and successful player at the table. We'd invite you to check these titles out:

PokerZion – Get Started with PokerZion's Proven Poker Training for $7! From over 12+ years of playing poker, combined with techniques and tactics used to win over $500k+ in cash games, this the most comprehensive structured learning course on no-limit holdem. And it's only7$! All lessons include a combination of poker training videos, written and audio modules, quizzes and articles.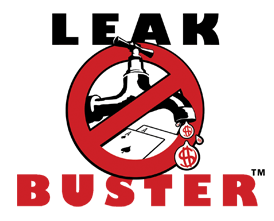 Leak Buster Software – Leak Buster is a poker software that interfaces with your Holdem Manager or PokerTracker database, and extracts key statistics about your play in order to find your largest poker leaks. Its unique scoring algorithm weighs the impact of your leak against average win-rates. And it suggests ways to correct those leaks through the use of videos (over 50) and written modules.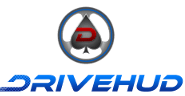 DriveHUD – DriveHUD is a poker database and HUD for your online poker play. It overlays a HUD on your online poker tables, and display vital stats about each opponent on your table. It tracks and records all of the hands that you play online. This allows you to review, re-play, filter, graph and analyze all of the hands you've played. So you can improve your poker game.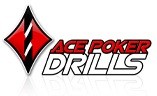 Ace Poker Drills – Ace Poker Drills is a poker training software that gives you a "flash card" style training for Odds and Outs, Equity, and Pre-Flop play. The Pre-Flop trainer will help you to easily recognize which hands to play in different positions. Odds and Outs trainer will get you to quickly calculate your odds and outs in various situations. Equity Trainer will quiz you on equity calculations for different hands. Then you can know your equity in any given scenario.