When we talk about the professional poker, we must admit that lives of poker players are easier these days. They can access their poker game sites 24/7; wherever they go. This has changed the way the professional poker is played. Moreover, there are a lot of tools and software that are available online for the poker players. This makes it real easy for the professional pokers to have a competitive poker game online.  One of them is heads up display poker which is a downloadable tool for the poker players. This software is becoming very famous among the players due to its unique features which we will discuss briefly in this article.
Too much use of the software is also dangerous so is this software so you have to be very clever if you are using this type of software for your games. If you want to be on safe side you have to observe your player type and then play smartly for the better game.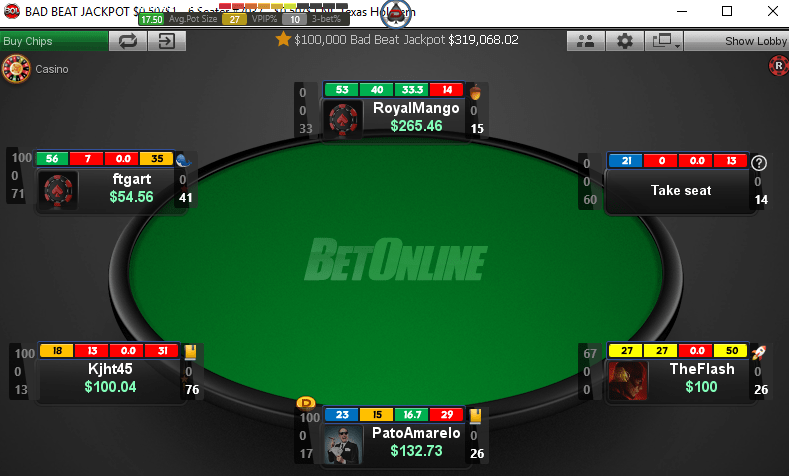 Reliable poker analysis
Heads up display poker have a head which gives you all the statistical analysis of the games you play. The statistical data is precise enough that you do not need to look into it a lot. This method makes your game easily and on the other hand helps you to observe opponent's behavior. It helps you to gather all the information and give it to you in seconds for best decision.
It also gives the following information that how often a player flops a card. When a player increases the bet rate and put the money in the pot. When a player shows the cards or steals blind flopped cards. This all are showing the behaviors of the opponent that he passive opponent or playing aggressively. It also helps you to play safer.
Details in your hand
Heads up display poker are very handy and provide you all details with ease. You can use it from everywhere in the world. This software is plug and plays not need a lot of configurations to start working. This software is available for all the platforms easily. But if your opponent is also using this software then you can be in danger. Every user can use this software due to its availability and popularity over the internet. If you want to be safe then you have to be very professional. This software is used by beginners it is like a calculator which is easy to calculate but never make you an expert.
More features of heads up display poker
If you are using someone else computer instead of yours for playing this game. Or the software goes down during updating of the software. Then it becomes very difficult to have the analysis in that case you can lose the game. A lost game is so far present in your record. This is better to analyze your poker game by yourself. Analyze from you will satisfy you during the game. You will know each and every trick of your opponent and you will play accordingly. This is the best thing to follow if you are an expert.