Do you need a HUD for poker?
Most of the online poker players use poker HUDs to manage multiple tables at a time and get a grip over their game performance. Do you need a HUD for poker? The answer lies in your motive to play online poker. Why you play online poker? If you play online poker once in a blue moon, poker HUD might not be a great investment for you. But if you are a regular player, you need a HUD to survive and thrive in a fiercely competitive world that is of online poker.
Just like every other thing, there is a great difference of opinion regarding poker HUDs. Some poker platforms have banned or restricted the use of poker HUDs while others continue to support them. The same difference of opinion lies among the players. Some boycott it while others use HUDs regularly.
The legality of the HUDs and the moral factor associated with is a whole another debate. Here we talk about whether you need a HUD for poker or not.  How would you know if you need a HUD or not?
All the good players use poker HUDs
Visit any online forum related to poker and you would be amazed to see how common it is among the regular poker players to use HUDs. Some of the players oppose the notion that poker HUDs might give you an upper hand over your opponent even before the start of the play. They might be right; you might have an upper hand at the start, but this happens only when your opponents don't use a HUD. When every regular uses a HUD, it's all fair and square and the game results come down to your game strategy, decisions, and intuition.
Review your own poker performance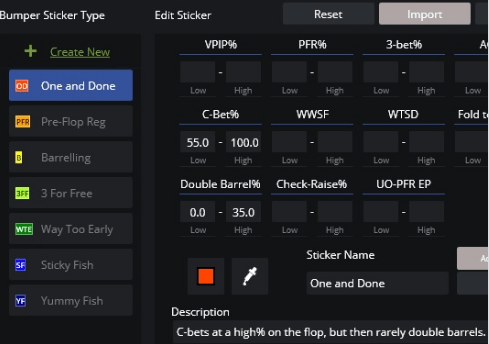 One of the best benefits of using a HUD is that you can review your own hands after finishing a session. The HUD provides you with your hand history in an organized and easily understandable manner. This, in turn, helps you sort out the weak areas in your game strategy and improve over the next sessions.  This is obviously very helpful for players who play regular poker and are looking to boost their earnings. Recreational players who only come once in a while to play a game of poker might not be interested in reviewing their hands. So, do you need a HUD for poker? It depends on whether you want to improve your game or not.
Make the best out of free trials
Most of the good pokers HUDs offer free trials for up to 1 month.  This is a great opportunity for the players to try the HUDs and see if it improves their game.  Poker HUDs can be a deciding factor, especially in cash games where every move counts.  When you know the behavior of your opponent, you are able to make calculated moves. With the help of a poker HUD, you get to know when you are overplaying pots or raising too much.  Free trials are a great way to know whether do you need a HUD for poker or otherwise.