Can you use a HUD on ACR?
Many players love to use HUDs while playing on different online platforms. With all the changes to the usage policies on these online poker platforms, it is timely to ask whether can you use a HUD on ACR or not? Americas Card Room (ACR) allows the use of Poker HUDs and almost all of the poker HUDs work on ACR. But obviously, not all HUDs perform equally well and you have to choose the HUD that best fits your game style and gives you the stats that you want to see.
Do you need a HUD on ACR?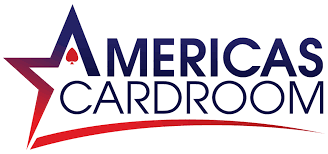 HUDs helps improve your game by tracking your hand history and also providing you with information about your opponent. With the right stats in hand, you can make better game decisions and increase your chances of winning.
Best HUD for ACR
After knowing the answer to "Can you use a HUD on ACR?", it is good to know what is the right HUD to use. And that HUD should be the one that most of the online players use and love. DriveHUD has the most positive reviews and recommendations on different poker forums and social media platforms.  Here are some of the features that make DriveHUD the best HUD for ACR.
Free trial
You can download DriveHUD and try it for free without entering your credit card details. This lets you try the features of the HUD without worrying about the payment at all. You can choose to use the premium features only when you like the experience.
Very easy to use
With features such as badge system and tiltmeter, DriveHUD provides a unique game experience to their users which is very hard to be replaced with any other HUD.  Players of any level can use DriveHUD easily. From starters to professionals, DriveHUD has features for everyone.
Works on Windows and Mac
DriveHUD is primarily designed for Windows desktops but you can easily use it in your Mac with the help of an emulator.
Designed by the players for the players
DriveHUD is designed by professional poker players who have brought all the years of their game experience together to develop a HUD that reflects the needs and expectations from a high-quality HUD.
Also, it is relevant here to talk about the legality of HUDs which online poker players seem to talk quite often on different poker forums.
Are HUDs legal?
As we got the answer to the question Can you use a HUD on ACR, it is important to know whether HUDs are legal in the first place; especially if you are interested to use a HUD on other online poker platforms.
HUDs are legal to use in online poker. The majority of online poker platforms allow the use of HUDs and most of the regular players enjoy more while playing with HUDs. The question has never been about the legality of the HUDs; but rather their influence on the experience of the users.