Can you use a HUD on 888 Poker?
Poker HUDs (Heads Up Displays) are poker software that show important statistics about the opponents right on top of your poker table. These statistics give an overall picture of the opponents' playing tendencies, allowing you to plan your game strategy accordingly. While most of the online poker sites allow Poker HUDs, some have put restrictions on them. Can you use a HUD on 888 Poker? Yes. You can use poker HUDs on 888 Poker.
888 Poker is among those poker sites that discourage the use of third-party software, but don't ban them altogether. So, if you are a regular poker player on 888 Poker and want to improve your game results, and wondering whether can you use a HUD on 888 Poker,  you can use a HUD of your choice on 888 Poker.
888 Poker Fair Play Policy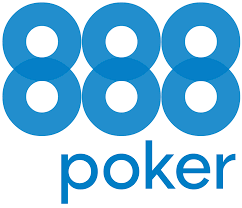 In its book of rules, the 888 Poker mentions all the standard fair-play rules that you will find in any other site. However, there is no exclusive mention of the use of HUDs or any restrictions associated with it. On different poker platforms online, some players have mentioned facing problems while using HUDs on 888 Poker.  The problems they face are usually due to various settings and configurations applied to the HUD they use.  The solution to such compatibility problems is using a high-quality HUD that provides good user experience and doesn't bother users much with the issues of configurations and settings.
Arguments on Using HUDs in Online Poker
Can you use a HUD on 888 Poker? The answer is simple. Yes, you can use a HUD on 888 Poker. Should you use a HUD on 888 Poker or any other Poker site? The answer is not so simple this time because there are strong arguments on both sides.  Players who are against the use of Poker HUDs in online poker are of the point that it's not fair to get assistance while you are playing. "Poker HUD does all the work while you sit idly just waiting for the results. "
This is not completely true. While playing multiple tables, a point comes when a normal human cannot keep track of all the hands he plays on multiple tables.  Also, a HUD doesn't "do all the work" as some critics argue.  Online poker players have to analyze the stats and manage the game situation accordingly. Ultimately, the game results depend on the game decisions made by the players and not just the statistics provided by the HUDs.  HUDs are assistants/conductors, while a player is always on the driving seat; the master of the situation.
Another point to note is that a HUD is something that is equally available to any player who wants to use it. In fact, a majority of the regular players use a HUD while playing online poker. Hence, the notion that there is some kind of competitive imbalance due to HUDs is simply wrong. For many, online poker is no less than a career and they deserve to improve their chances of winning with the help of assistive tools.