Bovada HUD software must sound weird for players using the Bovada platform. For the new users, let us inform you that all the players participate anonymously on Bovada platforms, so any HUD is literally useless. With that said, there are many threads present on different platforms all over the internet that talk about some kinds of software that assist in gathering data about the players. In this article, we shall explore these software and see if they really assist the players in any way or not.

Bovada HUD software
Bovada HUD software is not a HUD itself, but a similar set of programs that help players gather important data about the opponents. But there are some limitations that make these software different from any genuine HUD. The first and foremost is that these software can only track and monitor the data of players currently present on the table. This means that as soon the game ends, all the data is wiped out. Secondly, since all the players participate anonymously, these software can't give complete information about your opponent. We can deduce that though these software are not as effective as any HUD, they are not completely useless and players can certainly use them to have a better control on their games online.
Bovada HUD Software Price
Another important thing to keep in mind here that these software are a little expensive than other normal HUDs. The reason for this hike in the price is simple; they are more complex than the normal HUDs and retrieve useful data from the opponents for your assistance when they are playing anonymously. So the price hike is quite understandable here.
How to Use Bovada HUD Software?
There are different types of software available in the market to assist you with Bovada Poker platform; each with their own way of operation. Do these Software Work? They sure do, but all of them come with a price tag.  Also, you will have to download programs on your PC and run the programs while you are playing. Some of these software packages need you to run the HUDs as well, which make the whole process a lot more hectic.
Bovada HUD Software by DriveHUD
DriveHUD has also come with a solution to help you get better results while playing poker on Bovada. We will tell you about the way DriveHUD's program works.
Well with DriveHUD, you don't really have to do anything because all the features of a support program for Bovada are added to the DriveHUD by default. With a recent update, DriveHUD now supports Bovada poker games and you can use DriveHUD to capture important data on your opponents on Bovada/ Ignition platform.  This means that you don't have to pay any extra amount, nor will you have to download and run multiple programs at a time.
Which Program Should You Choose?
The choice is all yours. You can do your research and decide on a Bovada HUD software according to your preferences. But let us remind you again; with DriveHUD, you don't have to pay for new software. Also, you don't have to use multiple programs at a time to get the desired results.
================================================================================
We offer the highest EV poker software, and training tools available on the net. These are recommended and used by today's top poker players from the world. We've been doing this since 2009 with the emphasis on offering unique and creative poker software that will help any level of poker player be a more thoughtful and successful player at the table. We'd invite you to check these titles out: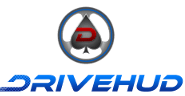 DriveHUD – DriveHUD is a poker database and HUD for your online poker play. It overlays a HUD on your online poker tables, and display vital stats about each opponent on your table. It tracks and records all of the hands that you play online. This allows you to review, re-play, filter, graph and analyze all of the hands you've played. So you can improve your poker game.

PokerZion – Get Started with PokerZion's Proven Poker Training for $7! From over 12+ years of playing poker, combined with techniques and tactics used to win over $500k+ in cash games, this the most comprehensive structured learning course on no-limit holdem. And it's only7$! All lessons include a combination of poker training videos, written and audio modules, quizzes and articles.
Leak Buster Software – Leak Buster is a poker software that interfaces with your Holdem Manager or PokerTracker database, and extracts key statistics about your play in order to find your largest poker leaks. Its unique scoring algorithm weighs the impact of your leak against average win-rates. And it suggests ways to correct those leaks through the use of videos (over 50) and written modules. LEARN MORE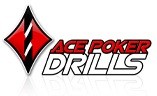 Ace Poker Drills – Ace Poker Drills is a poker training software that gives you a "flash card" style training for Odds and Outs, Equity, and Pre-Flop play. The Pre-Flop trainer will help you to easily recognize which hands to play in different positions. Odds and Outs trainer will get you to quickly calculate your odds and outs in various situations. Equity Trainer will quiz you on equity calculations for different hands. Then you can know your equity in any given scenario.