Bingo Poker, formerly known as Hitea, has been rebranded three times to keep the games clean and safe from collusion and bots. And like most Chinese poker games and rooms, Bingo Poker is quickly gaining popularity among wealthy Asian amateurs. Thus, along with every online poker game comes an online poker tracking software. The same way Bingo Poker has its very own Bingo Poker HUD for poker players to survive and thrive as a player and transform the habitual moves of their opponents in form of numbers and easily understandable stats.
But Bingo Poker, like most Chinese-styled Asian poker rooms, discourages the use of HUDs.  For this purpose, there are specially designed tracking tools to help the users gain an equal experience and perform the same task as any HUD.
The Asian Hand Converter For Bingo Poker HUD
Asian Hand Converter is a six-in-one hand converter that is uniquely designed for six Asian poker apps including Bingo Poker HUD. It allows online poker games to run HUD without any interference. It also supports short deck games and straddles. The best feature of all, it smoothly works cooperatively with all-in-one poker tracking platforms and tools such as DriveHUD, PokerTracker, and Holdem Manager. Furthermore, it is also permissible to run multiple tables on these forums either on your windows-based PC with well-known android emulators or your MacBook. The Asian Hand Converter supports LDplayer, Bluestacks, and Nox among others.
Getting started with the Asian Hand Converter is simple. Just purchase and launch the hand converter onto your preferred HUD and click start. That's it!
Does Bingo Poker generally allow HUD?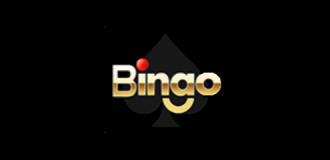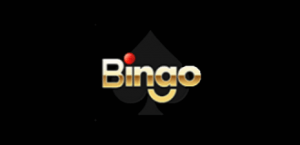 Yes, Bingo Poker allows HUD trackers although basic game statistics are built in the app already. Thus, ensuring not only a fun and entertaining experience but also mixed with a fusion of competitiveness in games and tournaments.
Features to consider
When selecting from among the countless options of poker tracking tools, you will come across different kinds of Poker Huds and tracking software brimming in the market. However, the best user experience only comes with the tool that satisfies your quest for certain features. Assembled below is a shortlist of features you should consider when purchasing a Bingo Poker HUD.
Short deck hold and full straddle support
A high volume of comprehensive calculations and huge data flow
Interactive and responsible popups with a lot of information about the player in one place
Latest data compression and database technologies
Filter Editors option with intuitive user interface
Fast and reliable means of migrating HUDs and popups from other poker tracking software
Professional notes taking system with insert hands in notes
Expertise in finding leaks in your game
Option specially designed to explore ranges of different types of players
Easy access to last player's showdowns
Among these extensive features discussed above to keep in mind, don't miss out on comparing the best user reviews, price, and usability of the HUDs before deciding to purchase them. On the other hand, some poker tracking HUDs offer free trials to give the players a full sense of satisfaction. So, be sure to avail that opportunity before you come to a conclusion.