Best Poker HUDs 2022
Online poker has set the game standards at the next level, and with the improvements in technology, the assisting tools have become more varied. These latest tools allow players to make good decisions and make more profit. One such tool is a poker HUD, a short form of Heads Up Display. Poker HUDs have become a need rather than an option. A HUD is a software that collects the opponent's game data, game behavior, and style. According to a report, more than 95% of online poker players use a HUD. We have collected information on the three best poker HUDs ruling the online Poker game.
What to look for?
Most people think all HUDs work the same way, and they are similar. This might be true to the extent that they provide basic and relevant statistics, but differ in their data collection techniques. We have listed some basic features to look for in a poker HUD.
Customization: This feature will allow you to choose statistics based on your needs
Compatibility: Choose a HUD that works on all platforms and devices.
Versatility: Many programs allow a single application for games, but other software allows you multiple game formats. We would suggest choosing a versatile HUD that allows multiple platforms and game formats.
Up-gradation: An updated HUD provides the latest information, making it easier to analyze the game situation. Some HUDs even update information for every hand in the game. An updated HUD will help you a lot in plotting a winning strategy.
There are various other features, but these were the basics and essential for HUDs.
Poker Tracker4
Poker tracker4 is currently the top choice of most players. It has almost all the game features and the interface is not complicated. The poker tracker is easily customizable, and you can track your weaknesses (leaks) easily. This HUD provides real-time adjustments and keeps a record of everything for future reference. It works on 25 different poker sites and is compatible with both Windows and Mac.
DriveHUD
DriveHUD is the number one choice for beginners. It is simple and easy to use. Developers have focused on speed, interface, and basic statistics to make it one of the best poker HUDs. One of the best things about DriveHUD is its design. There is no cluttering of numbers, and the interface has color-coded icons and stats that are easy to read. You can learn from your mistakes by studying the leak detector and fixing them. This app also records your long-term progress in the form of graphs and charts. This HUD is not compatible with Mac, which is the only drawback we noticed. It can, however, be run on MAC through parallels or another similar windows emulator. WINE is also another application that can run PC programs on a MAC for free.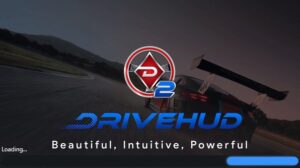 Holdem Manager3
This poker HUD was introduced in 2008 and is still on the best poker HUDs list. It has a hand filter option that allows filtering of the cluttered information. Another great feature is the post-game analysis with which you can improve your game by working on your weaknesses. The customization feature is also great, but there are fewer features, compared to the poker tracker.