Are Poker HUDs legal?
HUDs are becoming a must-have tool for serious online poker players. But are poker HUDs legal? This is the question that arises a lot in the minds of players. Especially when some main online poker platforms such as Party Poker and Ignition, have discontinued supporting HUDs on their sites.  Let's know the answer to the question, and also the reasons why some party poker platforms don't allow HUDs on their tables.
And the answer to that is…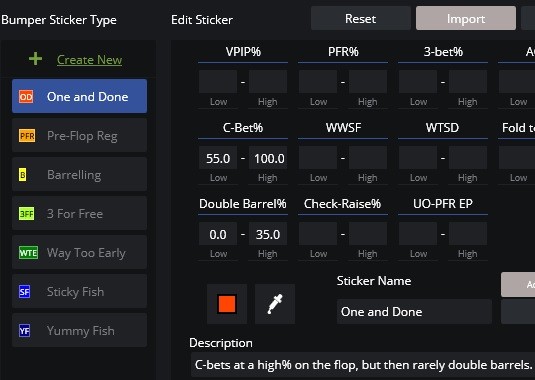 Yes. Poker HUDs are legal and the majority of poker platforms allow HUDs on their side. HUDs track/record player information and process it to present in the form of numbers and percentages. Players use these numbers and percentages to know about their opponents' playing style. The information that the HUDs track is already present on the poker platforms. So, there are no illegal activities associated with HUDs such as stealing private information or passwords, or any other form of illegal online activity. Hence, the answer to "are poker HUDs legal?" is that poker HUDs are 100% legal and most of the online poker players who are serious about their game tend to use a HUD while playing any form of online poker.
Why Party Poker and Ignition poker sites don't allow HUDs?
Party Poker and Ignition Poker don't allow poker HUDs on their sites. The reasons they give to justify their decisions are:
1- The majority of their players are new to the world of online poker and they don't know about Poker HUDs in the first place. When they face a player who uses a HUD, it's a one-sided game with minimum chances for the new player to win a game. This, in turn, makes him lose interest in the game and also in the poker site. So, they don't allow HUDs so that everyone gets a fair chance of winning.
2- They consider it a moral problem to track the performance of the opponent players and know their tentative moves even before the start of the game.
3- Keeping the players anonymous increases the overall interest in the game; which is the spirit of any poker game in the first place.
These are the main points on the basis of which some poker sites have banned HUDs. It is important to note here that the sole motive behind banning the poker HUDs is retaining the interest of newly attracted online poker players.  When new players come and win, it excites them to return more often and play more and invest more which in turn means better revenues for poker sites.
Which poker sites allow poker HUDs?
There is no legal reason to ban Poker HUDs on any poker site. That is why, majority of poker sites such as 888Poker, Winamax, and iPoker network allow HUDs on their tables.  For experienced players, Poker HUDs make the game more competitive. When everyone uses a HUD, it means that every player knows about their opponent. Your opponent knows as much about you as you know about him. This makes the game more exciting and the results mostly depend upon the moves and decisions you make during the game.
Conclusion:
Are poker HUDs legal?  Yes. Poker HUDs are 100% legal. If you are serious about increasing your winning chances, you should consider using a HUD in online poker.