DriveHUD Saved Hand Location Setup (step 1)
DriveHUD will auto-detect your hand history folder location on startup, but we suggest checking and ensuring that it is set correctly. To do so, do the following:
Click on the SETTINGS button icon at the top right-hand side of DriveHUD.
Click on the SITE SETTINGS tab in the settings window.
From the drop-down menu shown below, select – Winamax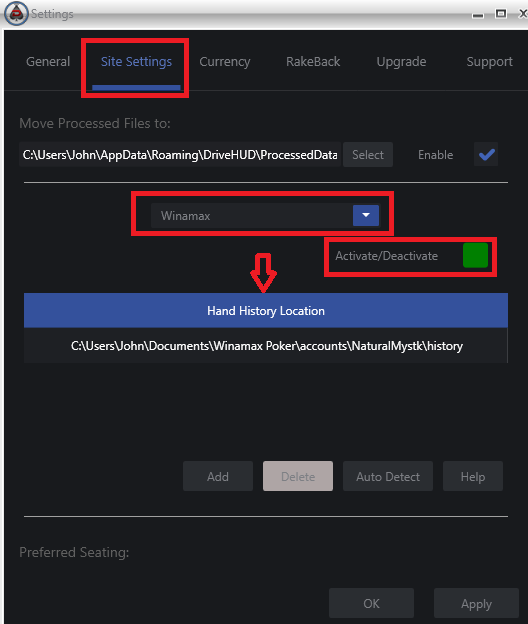 4. Make sure you have a hand history location showing, or click the AUTO DETECT button to add your hand history folder location for Winamax poker.
5. Click on APPLY. Click on OK.
Preferred Seating Setup (step 1)

To set preferred seating for Winamax Poker, do the following: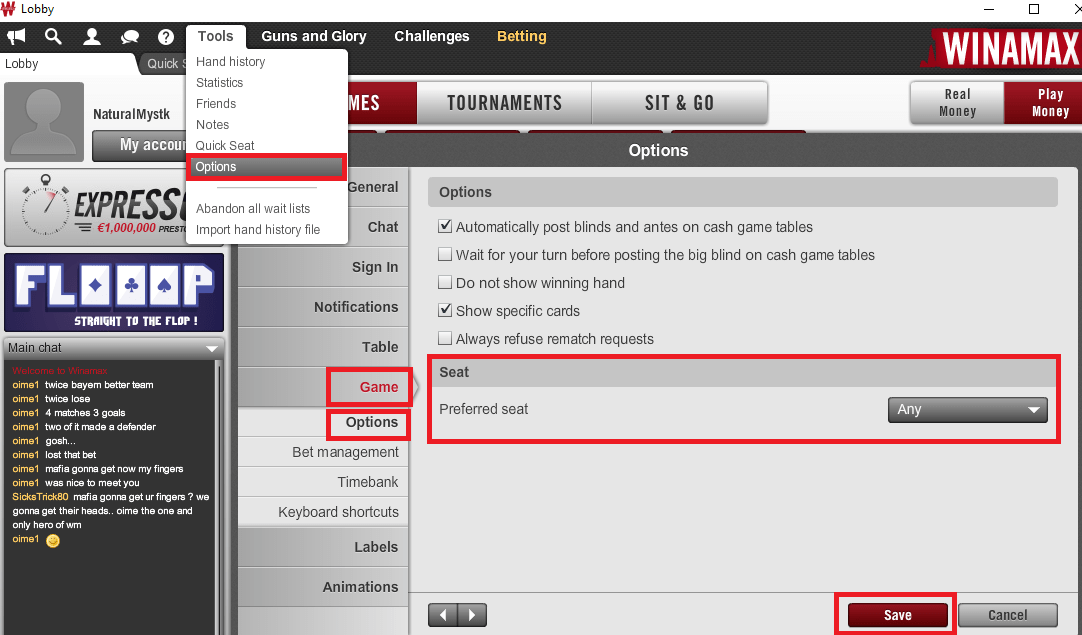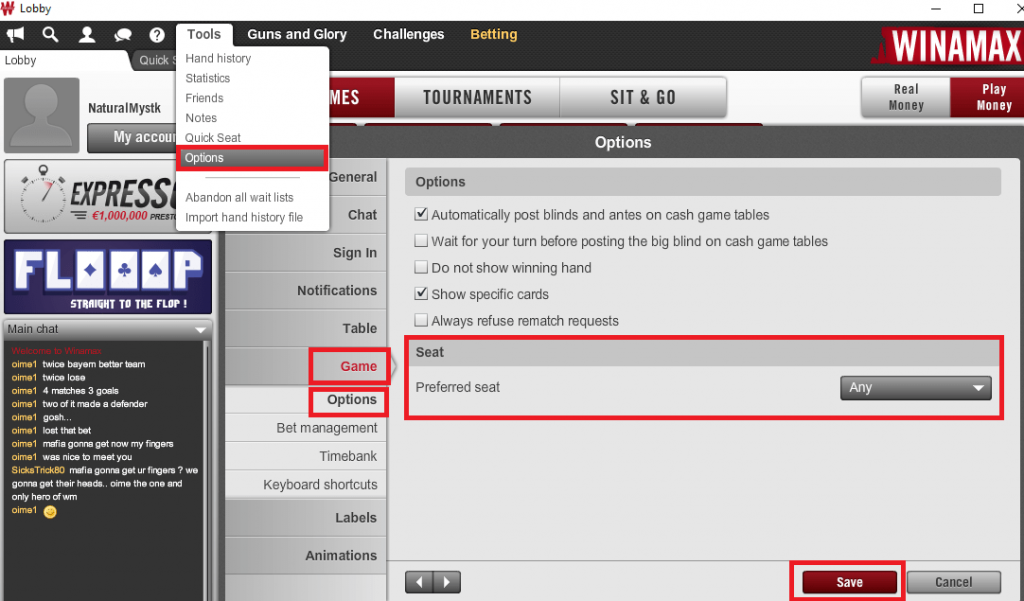 In the poker client, click on options at the top. Then click on GAME, click on OPTIONS. You'll then see the preferred seating option drop-down menu.
Then set the location you wish to have your player and hud position to display at your tables.
Set seat numbers in DriveHUD (Step 2)
Once the above is set, from the DriveHUD dashboard, click on the settings menu button (top right of DriveHUD):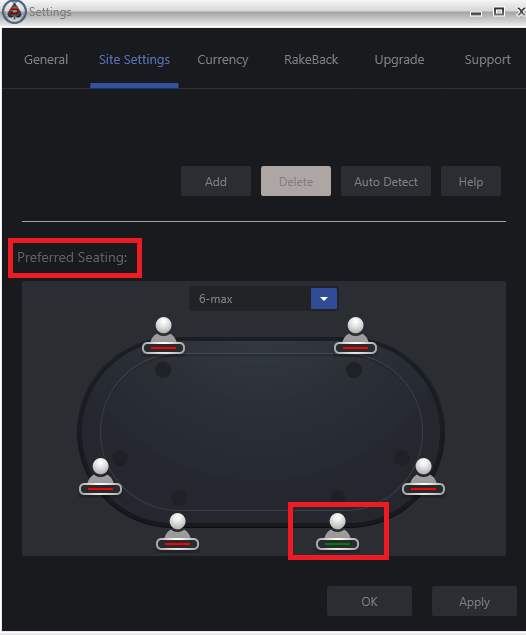 Then from the settings menu, click on SITE SETTINGS. Make sure Winamax is selected from the drop-down menu. Scroll down until you see Preferred Seating.
Select the table types you want preferred seating for from the pull-down menu. Then select the same seat location you selected in your Winamax network poker client.