Where can I find my serial?
1. On your browser, go to https://drivehud.com/support/.
2. Click on the orange button "CUSTOMER PORTAL LOGIN". Alternatively, you can click on this link.

3. Enter your registered email address and password and click LOGIN. Or create a new account if you haven't made one.
4. Under My Orders, click on My downloaded products Serial keys.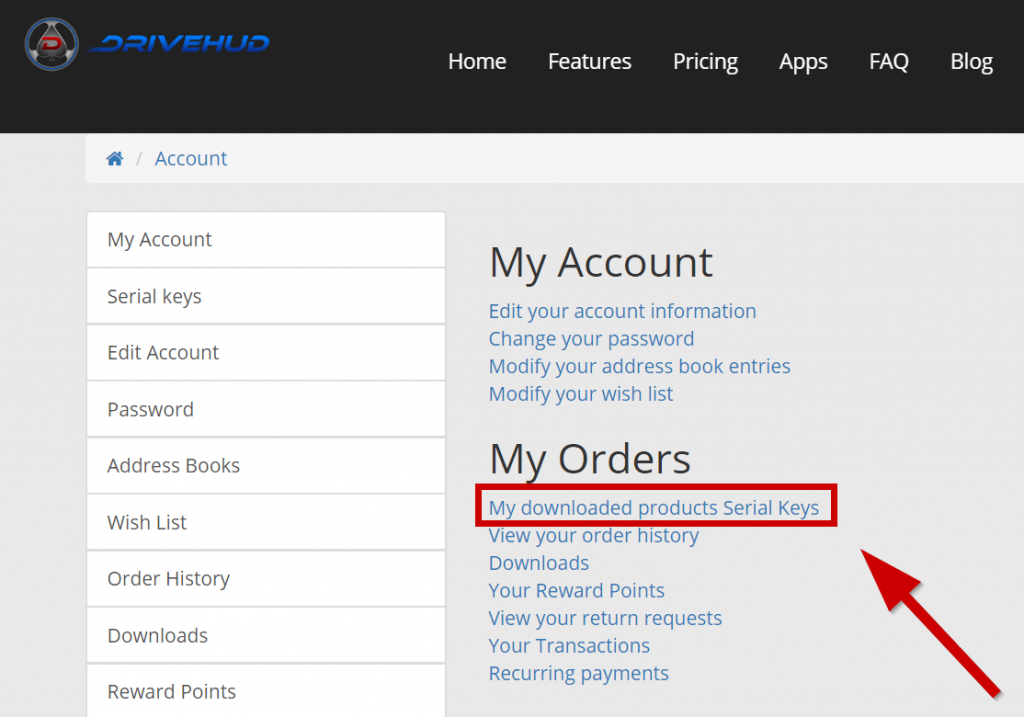 5. On the next window, you'll be able to see the products you have purchased; Order ID, Date of Order & Product Name & Activation Code + download link.
The Activation code is also your serial so just copy that and activate your respective product.

If you have any further questions or need any setup assistance, please contact support from this page: https://drivehud.com/support/