Intertops HUD and Juicy Stakes Setup
Horizon poker network site setup (Step 1) Intertops HUD
To setup DriveHUD with any of the poker sites on the horizon poker network, you first need to make sure that saving of hand histories is enabled on your poker client.

In your horizon poker client, click on options at the top. From the game options screen (seen above), click on HAND HISTORY. Make sure the save my hand histories is checked. Make note of your hand history folder location. If Drivehud doesn't auto detect your hand history folder, you'll need to manually set this up. Please note you'll need to have played at least one hand of poker for a hand history location to have been created.
DriveHUD Saved Hand Location Setup (step 2)
DriveHUD will auto detect your hand history folder location on startup, but we suggest checking and ensuring that it is set correctly. To do so do the following:
Click on the SETTINGS button icon at the top right hand side of DriveHUD .
Click on the SITE SETTINGS tab in the settings window.
From the drop down menu shown below, select – Horizon Network.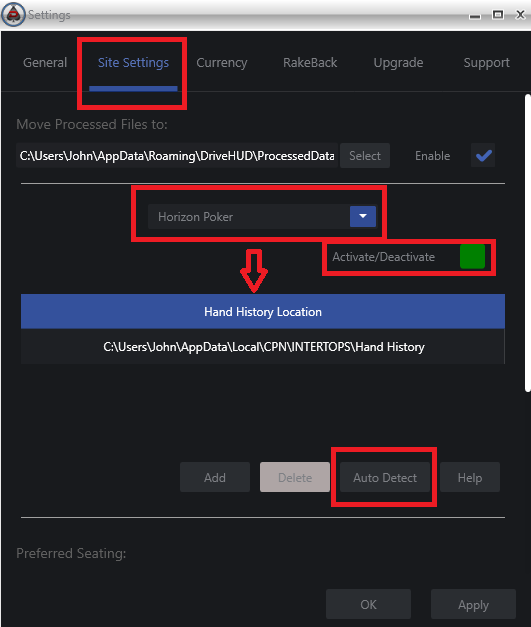 4. Make sure your have a hand history location showing, the same one that was listed in Step 1 above or click the AUTO DETECT button to add your hand history folder location for horizon poker.
5. Click on APPLY.Click on the SETTINGS button icon at the top right hand side of DriveHUD.
Preferred Seating Setup (Step 1)
To set preferred seating for Horizon Poker (Intertops HUD, Juicy Stakes HUD), do the following: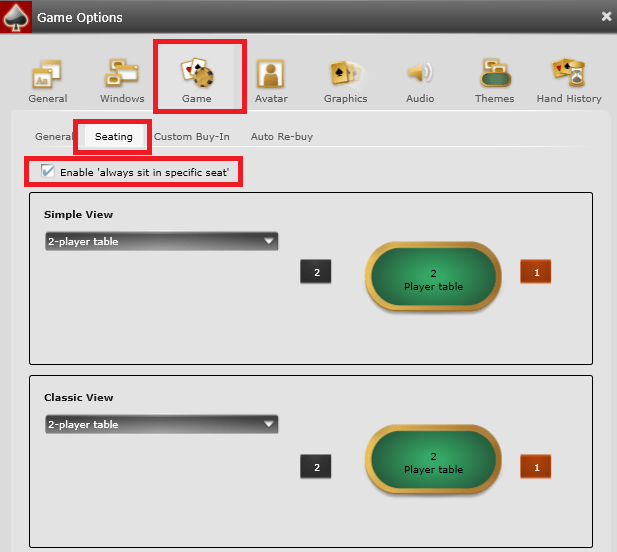 In the poker client, click on options at the top. Then from the game options menu (seen above), click on GAME, click on SEATING. Click on the check mark, that says: Enable 'always sit in specific seat'.
Then set the seat number for each table type that you play in from the pull down menu.
Set seat numbers in DriveHUD (Step 2)
Once the above are set, from the Drivehud dashboard, click on the settings menu button (top right of drivehud):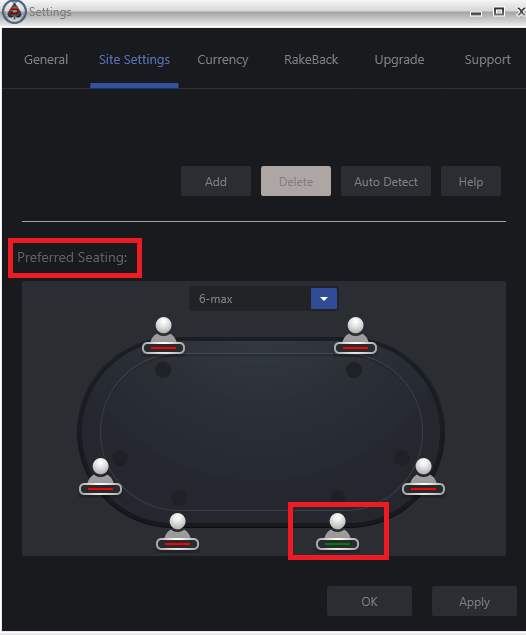 Then from the settings menu, click on SITE SETTINGS. Scroll down until you see Preferred Seating.
Select the table types you want preferred seating for from the pull down menu. Then select the same seat location you selected in your horizon network poker client.
================================================================================
We offer the highest EV poker software, and training tools available on the net. These are recommended and used by today's top poker players from the world. We've been doing this since 2009 with the emphasis on offering unique and creative poker software that will help any level of poker player be a more thoughtful and successful player at the table. We'd invite you to check these titles out:

PokerZion – Get Started with PokerZion's Proven Poker Training for $7! From over 12+ years of playing poker, combined with techniques and tactics used to win over $500k+ in cash games, this the most comprehensive structured learning course on no-limit holdem. And it's only7$! All lessons include a combination of poker training videos, written and audio modules, quizzes and articles. LEARN MORE.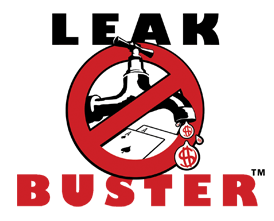 Leak Buster Software – Leak Buster is a poker software that interfaces with your Holdem Manager or PokerTracker database, and extracts key statistics about your play in order to find your largest poker leaks. Its unique scoring algorithm weighs the impact of your leak against average win-rates. And it suggests ways to correct those leaks through the use of videos (over 50) and written modules. LEARN MORE.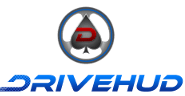 DriveHUD – DriveHUD is a poker database and HUD for your online poker play. It overlays a HUD on your online poker tables, and display vital stats about each opponent on your table. It tracks and records all of the hands that you play online. This allows you to review, re-play, filter, graph and analyze all of the hands you've played. So you can improve your poker game. LEARN MORE.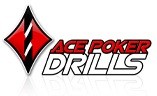 Ace Poker Drills – Ace Poker Drills is a poker training software that gives you a "flash card" style training for Odds and Outs, Equity, and Pre-Flop play. The Pre-Flop trainer will help you to easily recognize which hands to play in different positions. Odds and Outs trainer will get you to quickly calculate your odds and outs in various situations. Equity Trainer will quiz you on equity calculations for different hands. Then you can know your equity in any given scenario. LEARN MORE.