How do you change the HUD font size?
To change your HUD font size simply follow the instructions below.
Step 1. Click on the HUD tab on the top part of the main window.
Step 2. Click on the paint icon found on the lower right portion of the screen.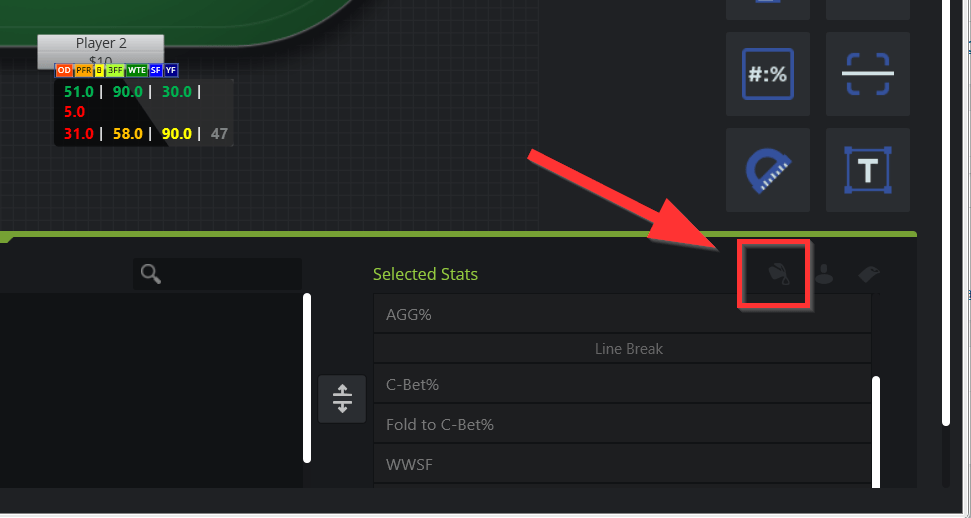 Step 3. A new window will appear. Select which stats you want to adjust. For example VPIP%.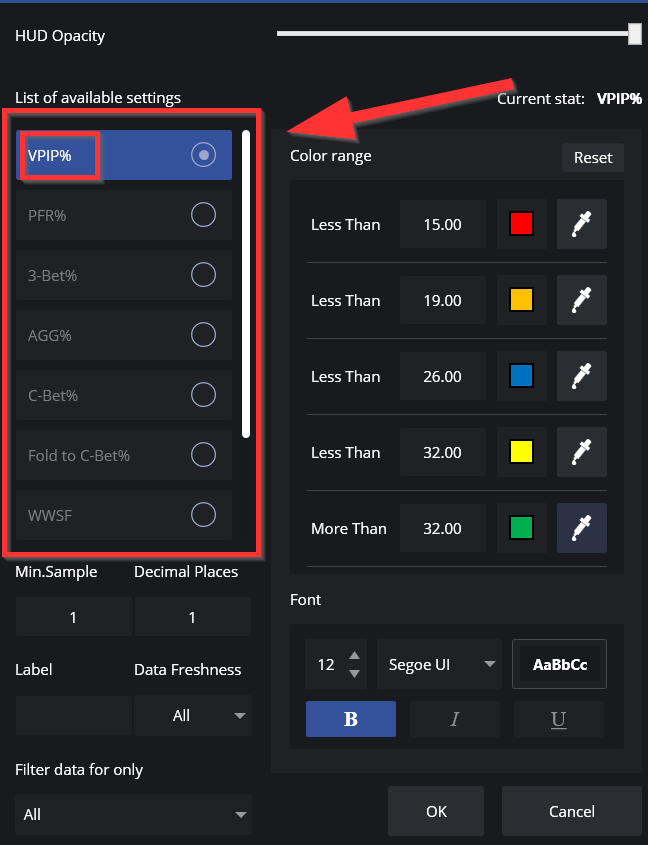 Step 4. On the lower right part of that window, you will find the Font section. From there, you can adjust the Font size, type, etc. Click on the small up/down buttons to change the hud font size.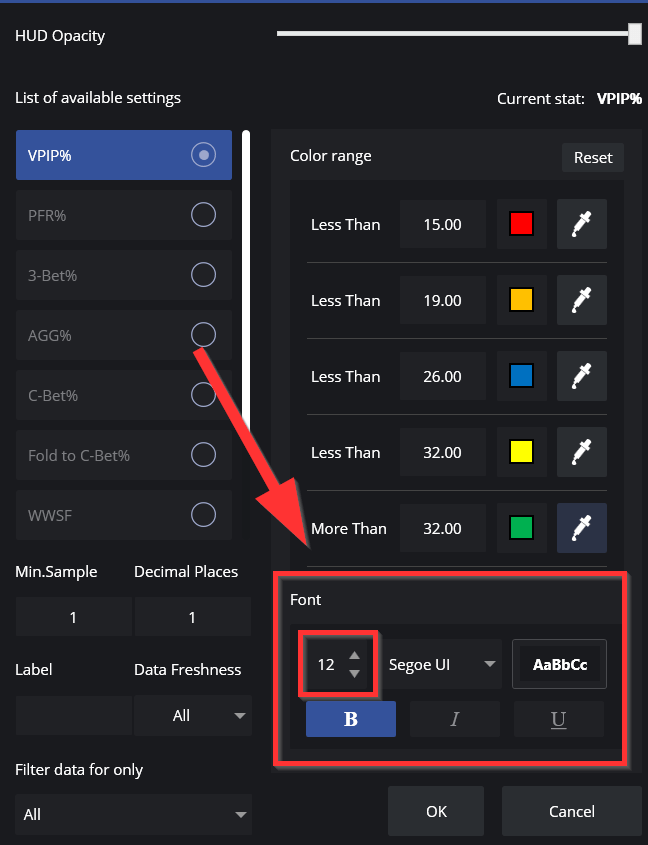 Step 5. You can see the preview of the new Fon size from this part.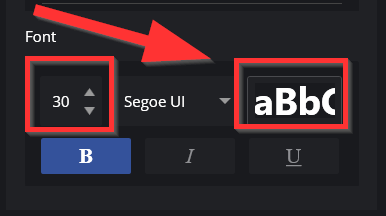 Step 6. Click on OK to apply the changes.
Step 7. Now you can see the new HUD Font size.