America's Card Room (The Winning Poker Network) client will automatically save hand histories to a designated directory on your hard drive. You need to make sure this is enabled in order for DriveHUD to pick up the hands, launch a HUD, and save your hand histories in its database.
To see where your hand histories are stored for American's Card Room (WPN), do the following:
1. From America's Card Room lobby, click on Game Info -> View Hand History.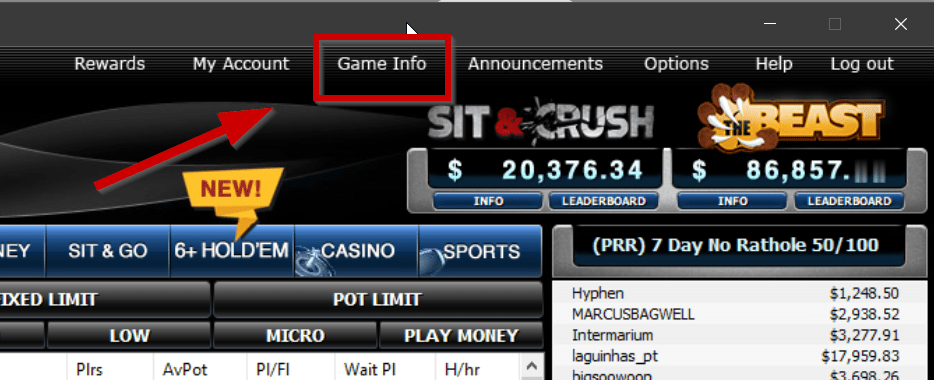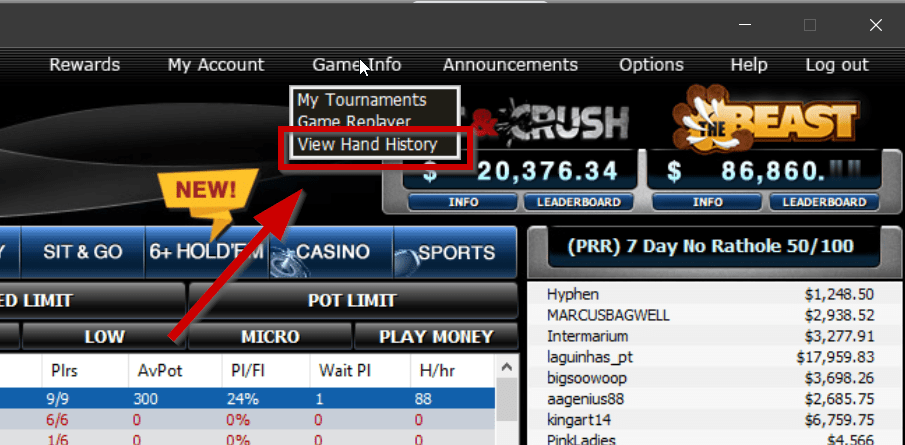 2. Click Options