How do I run a poker population analysis report?
Population analysis reports currently work for cash games only. Click on the Dashboard tab at the top of Drivehud. In the reports section in the middle of the screen, click on the right arrow button on the right hand side of the screen to scroll over to the Poker Population Report. On click it will load up all of your current data and generate a report. The first time you load this report, it could take some time depending on database size.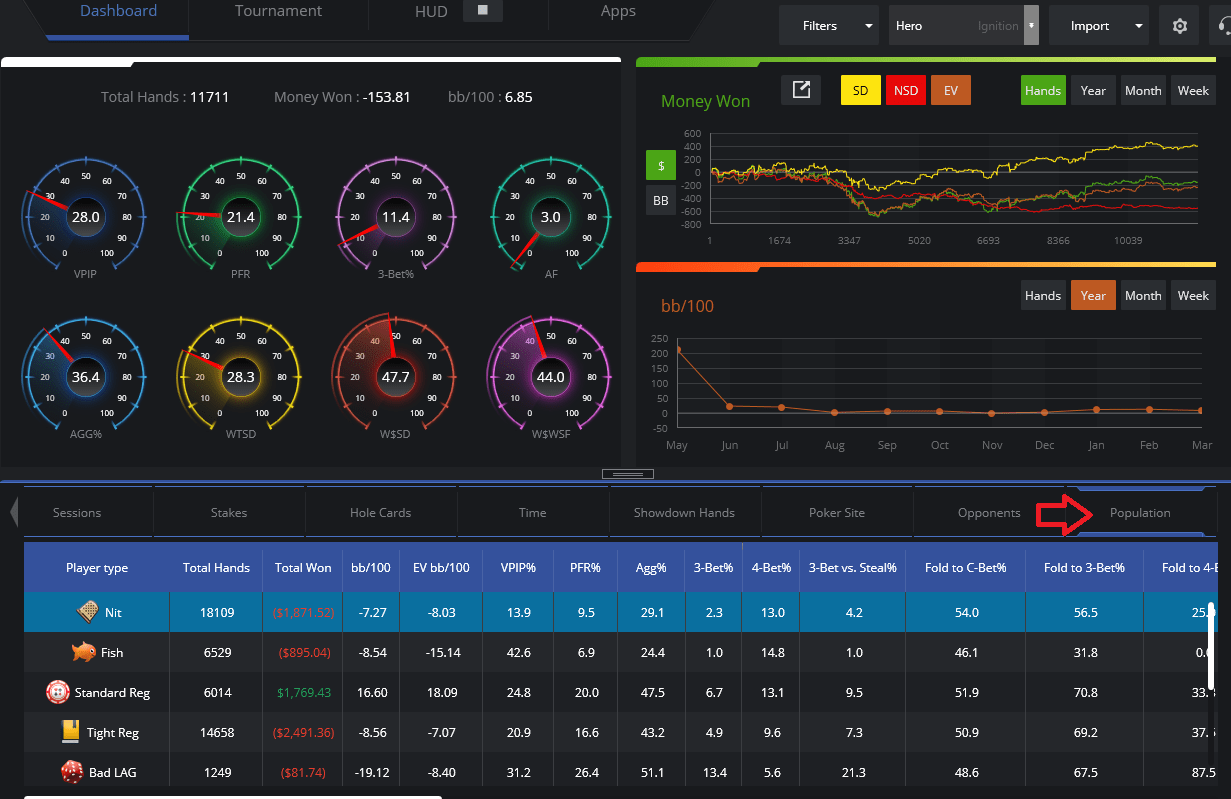 You can then also apply filters for any specific poker situation you'd like and analyze the report data.
Export Report
To export your report, right click in the report grid area and select export report. This will generate a .xls file which can be opened in excel, google sheets, and similar spreadsheet programs.