How do I edit tournament information?
If you'd like to edit or change a result, tournament type, buy-in, and final result, simply go to the Tournament Tab in DriveHUD and right click on the Tournament Report tab. Select Edit Tournament as shown below: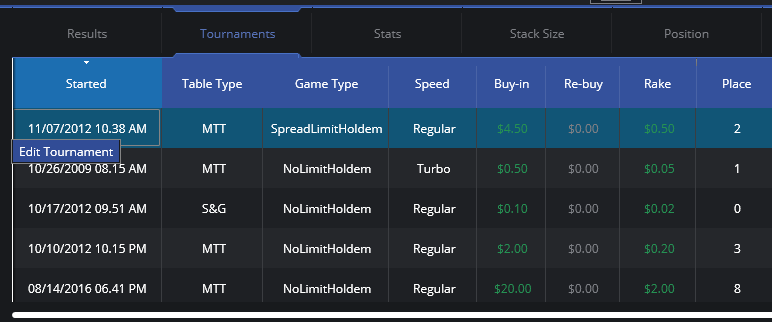 You'll get a pop-up with the following information: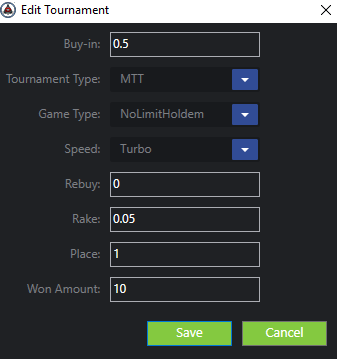 Simply type in the new information you wish to edit, and select the tournament types, game types, or speed of the tournament from the drop down menus and then click save.