Ignition Poker and Bodog just got better with DriveHUD!
One of the great things about Ignition / Bodog / Bovada is that you can download your hands 24 hours after you've played a session, and you'll be able to see ALL of your opponents hole cards, regardless of whether they folded pre-flop or went to showdown. That's an amazing feature, and Ignition is one of the only sites that allows you to do this. And now, the benefits of this have gotten even better if you use DriveHUD with Ignition, Bodog or Bovada.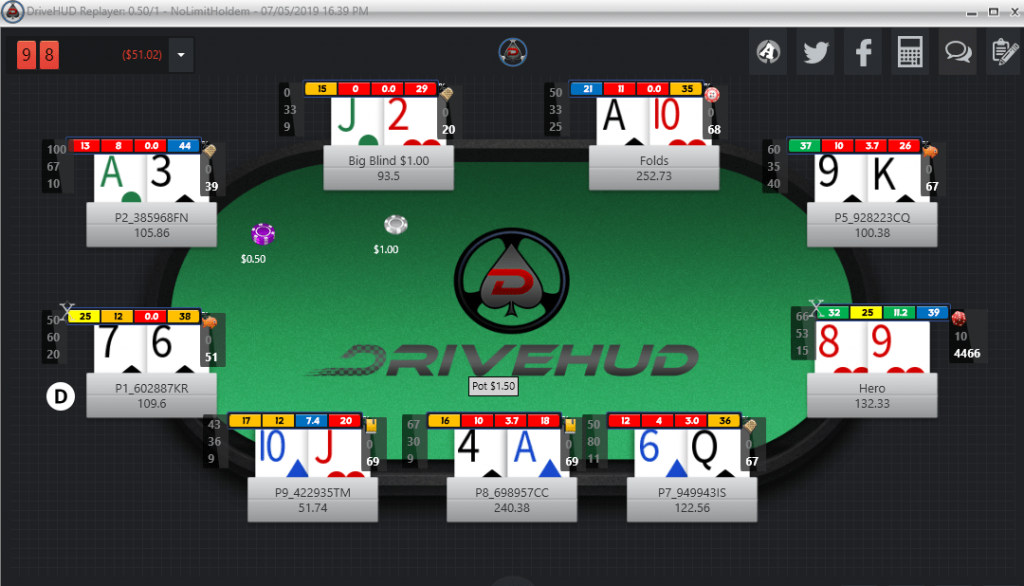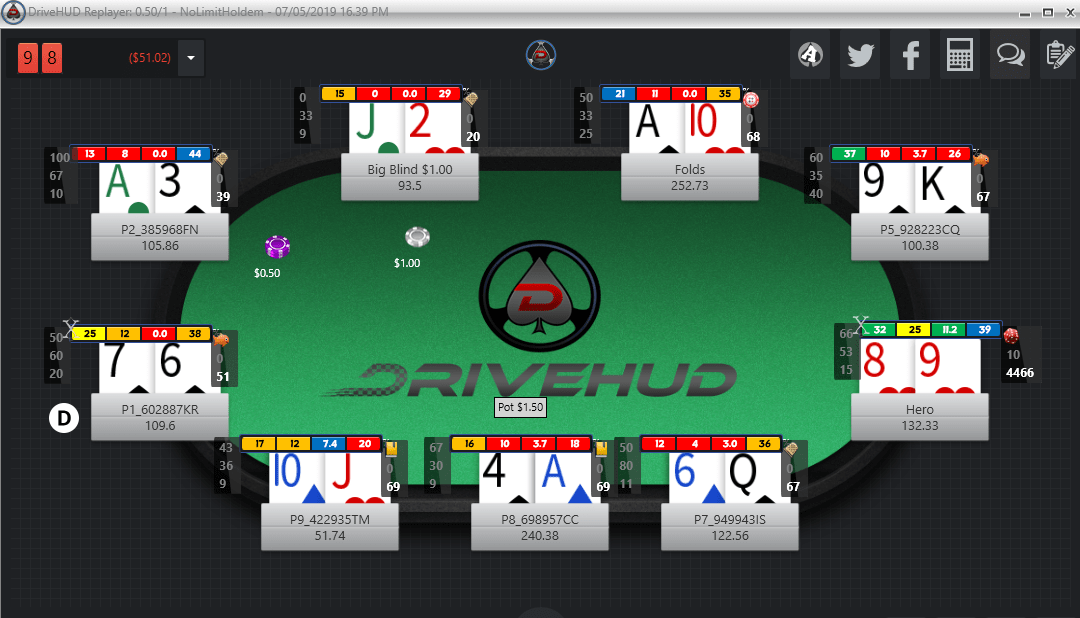 Poker Population Reports
You've always been able to run a HUD on Ignition / Bodog, with DriveHUD. Now, with a new added feature in any of the latest versions of DriveHUD (get latest versions in our forums), you can import your hands 24 hours after you play them, and DriveHUD will fill in all of the missing hole card data! No need for any extra tools. Just import your hands, and study away!
DriveHUD's poker population reports will allow you to see full population frequencies since you'll have ALL of your opponents data. You'll know how often someone at your stakes is check-raising on dry boards, how often they are 3-betting versus an open button raise w/ the bottom of their range. The information available is endless.

How to Download and Import your Ignition Hands
Once you've opened Ignition Casino, Bovada or Bodog, they work the same way to download your hand history.
1. Click on 'Account'.
2. Click on Hand History Tab

3. Click on Game Transactions

4. From this drop down, select 7 days. You can only download hands from the last 7 days. You can view hands from up to 31 days.

5. Pick the games that you played either Zone Poker, Ring Games, S&G Tournaments or Scheduled Tournaments
6. You'll have a button here that says 'Download Hands' and 'Download All Hand Histories' (not displayed here because this account doesn't have any currently) Just click 'Download All Hand Histories' and it will download all the ones that you currently have that are downloadable.
It could take a couple of minutes to download. If they seem like they are not downloading, you can close the poker client and then reopen it and then they will download

By default, it will be under here (You will have a similar format, just different PC username) (also Ignition could be Bodog if you're using Bodog) This is where your downloaded hands will appear so you can see if they are there and then you will convert those from the converter.
C:\Users\(your system username)\Ignition Casino Poker\Hand History\XXXXXX <-(some random Player ID number)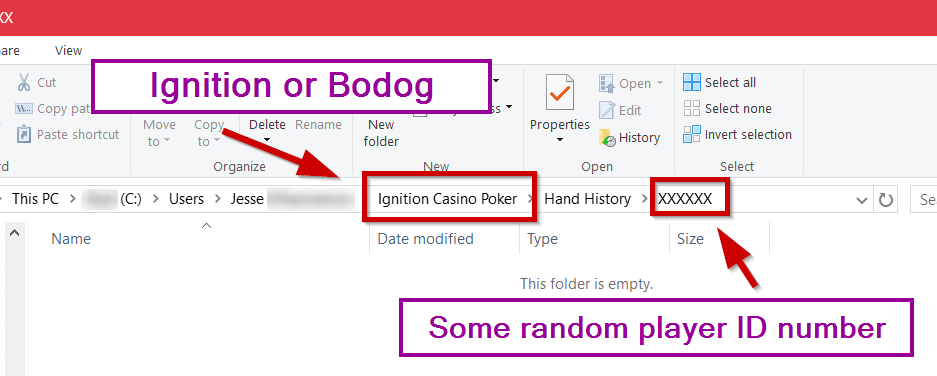 Lastly, you just need to import the downloaded hands into DriveHUD. You can manually import them by doing the following: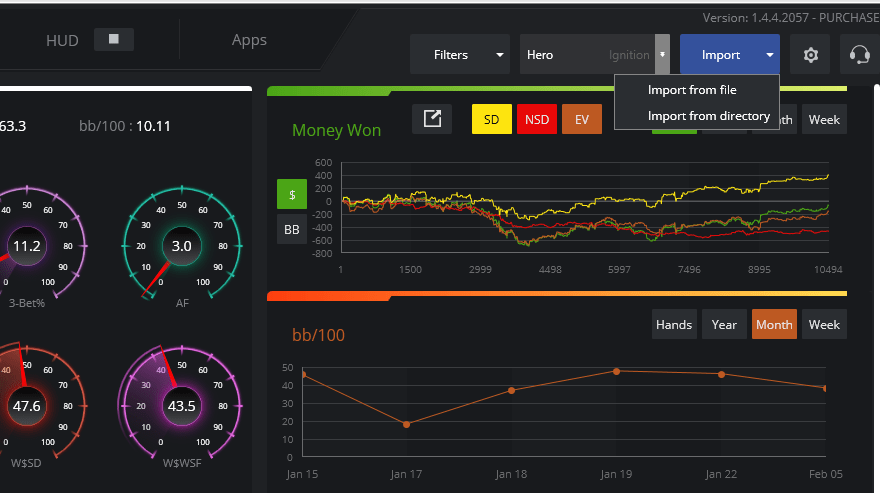 From the top right hand side of DriveHUD, click on the IMPORT drop down menu.
Select to either import from a single file (you can ctrl+right click to select multiple files) or select Import from directory where all of the hands in that directory will be imported. The stats of your import will be listed at the bottom of DriveHUD.
Once they are imported, you can run any number of stats or filter with the DriveHUD population report. Have fun with your new analysis toys!