Which Poker HUD Software Should I Use?
The reason you are reading this article is probably that you curiously want to know which poker hud software to use. There might be various software out there but to which one to choose is a big question. The software you want to use must allow you to gather data regarding the moves in the overall game and put it on your screen for you to analyze the game in a better manner. Another advantage of using a premium quality hud software is to avoid any bluffing and play legally earning dollars every month. The short and sweet answer to the question "Which poker HUD software should I use" is DriveHUD. To level up your game, it is recommended by many professionals to use DriveHUD poker software for a secure and beneficial online poker game. And we have further reasons to elaborate on our short answer below.
Why use Poker HUD Software?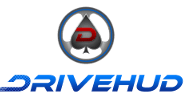 If you are an online poker game lover, you would need a useful poker HUD to level up your skills. The information that you get while playing online poker games is incredibly useful especially when there is more than one table. Keeping the track of your opponents might be a tough task when there are multiple players involved, so the poker HUD software helps you keep an accurate check. If you are playing online poker not just for fun, it is recommended to use the above mentioned HUD software.
Usability and user experience
The concern remains the same as many people have been asking the same question over the internet. DriveHUD is the software that all the poker players need in their life. The reason for this recommendation is that it is convenient and easy to use. Unlike other hud software, DriveHUD offers subscription and services in affordable packages. Being a legal poker software, it will only provide you services following the strict policies and does not provide any hint or advice during the game.
Convenience at an affordable price
DriveHUD has been a popular poker hud software for many reasons. First of all the interface is user-friendly and organized. The track you get is detailed and systemized; helping you out to keep a check on your and your opponents' moves and not to repeat the same mistakes. With time you learn the strategy to win over your game and earn monthly income from poker online.
The best feature is that it does not allow you to cheat, neither does it share your information to any other party. All the information is kept confidential. DriveHUD also offers you a 30-day trial, which you use to check the results first-hand.
Conclusion
Use the most updated version that came in 2019 of DriveHUD; use the first 30 days free of cost services. DriveHUD poker hud software is compatible with the number of poker games online; it does not take much space on your PC and is compatible with both Windows and Mac. Whether you are an amateur or a pro, this HUD poker software is highly recommended for you; as there is no loss, only winning.