What BetOnline Poker Tracker is the Best?
Since 1991, BetOnline poker has become a popular online sport and growing online casino business. By just entering the US market, it became the most used online game and Americans started using BetOnline poker tracker like they use e-cigarettes these days. BetOnline built its own vast network rather than using the typical route just like previous poker initiatives used. As being the feast for every player, the poker room brings success to many players and their dollars do not get wasted. The growth BetOnline gained was rapid because of which the new player finds high traffic on the platform. According to the stats, BetOnline stays on number 2 or number 3 in the US market because of its high usage.
What BetOnline poker tracker is the best?
There are many trackers but the mostly used BetOnline poker tracker is HoldemIndicator.com. You can get a lifetime subscription for $99.5 as it supports BetOnline HUD. Betonline HUD is not always compatible with the other trackers that you find online. You have to be really choosy about it and take the right decision as some poker trackers get cracked after just a few games. Others like Holdem Manager and PokerTracker does not support HUDs at BetOnline. Whereas, holdemIndicator.com is legal software and has legitimate "Terms & Conditions" for using BetOnline.
DriveHUD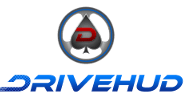 The benefits that you get with DrivehHUD BetOnline poker tracker, are just incredible. First of all, you get an annual subscription at an affordable price as they don't rob you off for a premium poker tracker. You get lots of options for the payment methods and buying a legal poker tracker is a walk in the park. The best part is that this online poker tracker does not give you any online game advice; it strictly follows the policies. It never shows anyone else's card or gives you a hint and lets you play with the information you already have; neither does it share your cards with other players. This is the major reason the DriveHUD is getting more popular among online poker players.
Ease of Use
DriveHUD is easy to use and has a simple user interface. It allows you to play for more than one table at the same time. There are no charges for the software upgrades and it automatically provides updates for the new versions through pop up messages. It does not interrupt your games even if there is a new update. You get notifications through a message and once you complete the game, you can upgrade your software free of cost. No data is transferred to any other party while you are playing a game, and it is known to be the most secure BetOnline poker tracker.
Hence, DriveHUD is one of the best poker trackers you will find online as it is fully compatible with a variety of poker sites and does not go against the policies. Players from all over the United States play safely at affordable prices; without having to compromise on their personal information like sharing it with any of the opponents. Get your DriveHUD latest version now to be a part of the poker world.