How UPoker HUD Works with  Asian Hand Converter
UPoker is another top Asian club-based poker app that has taken worldwide players to a whole new level of competition. Being HUD supportive, this Chinese poker room allows beginners and poker fans to install the in-app UPoker HUD and hand convertors.
Along with this, UPoker HUD software gives its players the advantage of optimizing their virtual poker game and exploiting their opponents' weaknesses through the on-screen stats and automatic updates. Keep scrolling and find out how this elite poker app changes the game for its players.
Asian Hand Converter for UPoker HUD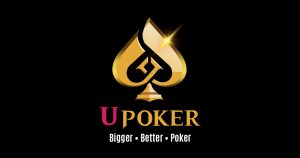 UPoker, being an Asian poker application, has the advantage of tracking its virtual poker game through the Asian Hand Converter. It is also known as the add-on hand history converter which allows the players to run a HUD on UPoker. Moreover, it works cooperatively with Holdem Manager, PokerTracker, and Drivehud as a third-party app. Among other features, the Asian Hand Converter supports LDplayer V3 and V4, Bluestacks, and Nox.
Some other amazing features include:
HUD: It enables the HUD overlay with real-time data for the supported UPoker Asian room.
Analytics: It filters results and reviews the analytics for the UPoker supported room.
Real-Time Data: It auto-imports hand histories for the most popular Asian room such as UPoker.
Tracking: It tracks observed tables, all of the game types, cash, and tournaments along with the game that the player is currently playing.
Emulator Supportive: It supports all of the top emulators so that players can set up their favorite emulators.
Online Manual: It offers an online manual and video instructions to walk the players through the setup along with tech-support assistance at the gamer's service.
Is DriveHUD Worth It for UPoker?
DriveHUD offers a 30-day trial spin for UPoker players. When considering the price and extraordinary features, DriveHUD is indeed worth purchasing. It is specially designed for newcomers who need a gentle introduction to what tracking software actually does, how to set them up, and ultimately how to improve your win rate in the game.
This, somewhat, helps the players to improve their game and along with the stats, gives the players an advantage towards a more profitable virtual poker game. Moreover, the Asian Hand Converter integrates to work with DriveHUD with ease. This makes DriveHUD a good choice for UPoker HUD.
UPoker HUD and its Benefits
While purchasing UPoker HUD, no doubt has its ups and downs, some major benefits include that UPoker allows the usage of Holdem Manager, Poker Tracker, and Hand2Note with the virtual poker software.
Other perks include getting access to 20+ clubs from all over the world; along with a bonus of over 1,000 active tables. This brings to you fierce competition from worldwide poker champions; along with ease of tracking and a comprehensive solution to challenging games. Furthermore, UPoker players also gain assistance with choosing a club of their choice along with rapid withdrawals to Skrill, Neteller, BTC, or USDT. Thus, making it quite accessible for its users.