How do the best players of poker ensure consistent winning streaks? The answer is simple. They keep an eye on their opponents while playing against them. Having an idea about how your opponent plays and what could be his next move, gives you a clear upper hand over your opponents. PPPoker HUD is one of the tools that enable you to get all the information you need.
PPPoker HUD
The PPPoker platform is one of the most widely-used online poker platforms in the world. Till now, the game has spread to over 100 countries where players of all levels and interest take part in different events held throughout the year. The game is predominantly played on mobile, while some players also use different programs to play on other devices as well.  If you already know about PPPoker, you must have an idea about how important a PPPoker HUD can be to have a better gaming experience at PPPoker.
PPPoker HUD by DriveHUD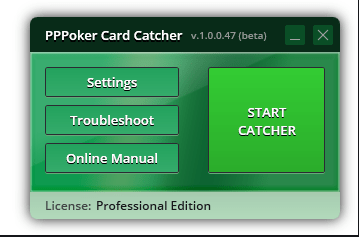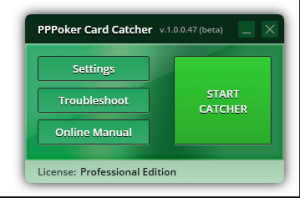 DriveHUD is an all-in-one poker tracking platform that allows users to track their statistics and opponents' moves across many different platforms. The PPPoker HUD support from DriveHUD is yet another one of its features that allows all the players of the PPPoker platform to get all the important stats and facts.  This support comes as an add-on application, which means you will have to run DriveHUD while playing on PPPoker.  In addition to DriveHUD, you can use this HUD catcher on Holdem Manager and Poker Tracker as well. To run a HUD on your PPPoker, you will need a Windows/iOS emulator; any popular emulator should work just fine.
Once you start using the PPPoker HUD by DriveHUD, you can leave all the tracking work on it. It tracks and records all the tables as well as the current game table.  The HUD has got all the game types and tables covered for you.
Why Should You Prefer DriveHUD?
While the PPPoker HUD catcher works perfectly with other Poker tracking platforms such as Holdem Manager and Poker Tracker, the experience with the DriveHUD is unbeatable because first, the PPPoker HUD catcher is from DriveHUD itself, and second, the integration is seamless and there is no setup process required to get it running.
Are There Any Risks of Running a HUD on PPPoker?
No. There aren't any risks at all. So far, so many players on the platforms have already been using HUDs and not a single complaint or a bad review has appeared on any online platform. Moreover, the PPPoker platform usage policy doesn't indicate anything against the HUDs. Although it doesn't endorse or acknowledge the use of HUDs, it doesn't ban them either. So, it is upon the player whether he wants to keep it simple and straightforward by not using a HUD, or whether he wants to up his ante by employing a PPPoker HUD.
As far as our recommendation is concerned, we would like you to use a HUD, that too the PPPoker HUD catcher by DriveHUD, so that you get the best possible experience while you play a game or two.