PPPoker HUD support – IMPORTANT INFORMATION
PPPoker HUD for DriveHUD
PPPoker HUD by DriveHUD is an application called HUD catcher that runs seamlessly on any database you use including DriveHUD, Poker Tracker, or Holdem Manager.  You can run the HUD catcher on your device through an emulator. Some of the popular emulators that users use to run the HUD catcher are Nox and LD Player.
HUD Catcher for PPPoker – Features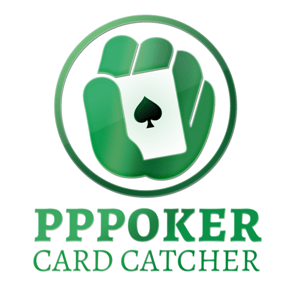 First of all, the HUD catcher for PPPoker is very easy to use. All you need is to buy the application or use the free trial and integrate it with whatever database you are using. As the HUD catcher is a standalone application that is compatible with Android/iOS devices, you need to run an emulator to be able to use it on your device.
Secondly, the HUD catcher for PPPoker is feature-rich software that tracks all types of games that you play on the PPPoker platform. Tournaments, cash games, and other game types are tracked and you can benefit from the game data that you collect through the HUD catcher.
PPPoker HUD Activation
PPPoker HUD extension doesn't require any setup procedure. It is activated as soon as you enter the serial number of the HUD catcher software. If you want to run the HUD on multiple tables simultaneously, you can do that too. While you are using the DriveHUD database, the PPPoker HUD extension will automatically track your game process even if you have not activated it. This is to provide you with your hand history and other important data for accurate statistics. If you have been using the DriveHUD, getting help for your PPPoker tables should be a walk in the park. You will also know that the extension comes with a trial period and after that, you have to buy a subscription according to your needs. If you are new to DriveHUD poker tracking and want assistance in setting up your PPPoker HUD extension, you can always seek assistance from the DriveHUD help center.
Risks of using PPPoker Catcher
No complaints have been reported from the users so far against the HUD catcher by PPPoker. Users of the DriveHUD database who have installed the HUD catcher application and use it by integrating it with the DriveHUD face no problems in tracking their tables. However, just like many other poker websites, the PPPoker website hasn't endorsed the HUD catcher yet.  Hence, the PPPoker website and its HUD catcher are reliable sources to enjoy online Poker.
Other Asian Poker Rooms on DriveHUD
Apart from the support for the PPPoker rooms, DriveHUD, the best poker hud, also offers tools to help you run HUDs on most of the popular Asian poker rooms and websites. This is possible through an app called Asian Hands Converter. This app not only integrates with the DriveHUD, but also works perfectly with any other database that you use. So, if you are a fan of Asian poker websites, the best way to get an upper hand on your opponents is to have a HUD and the Asian Hand Converter enables you to have one.