Ever wondered how tons of people playing party poker all over the world are increasing with every passing day!? Well don't you worry; we are here back again to share everything! So, all thanks to this online game, it has been successful in making people turn to admire its beauty!
Going back in history when this game was launched in 2001, it had 80,000 players making it a big hit until 2006. Following which in 2011, bwin.party  (online gaming company) merged with PartyGaming (maker of PartyPoker). And till date, there has not been any other larger card room than this. Oh just wait right there, searching for bwin.party already, aren't you? Be patient and read.As of now, bwin.party is owned by GVC holdings, bwin.party digital entertainment accepted the bid placed on them by GVC.
Party Poker was the largest card game until 2006 but unfortunately had to go off the market because of UIGEA of 2006 placed by the United States. After which, Poker Stars reigned the throne. Back in 2014, Partypoker tried returning back to the market but failed miserably. It does not accept players from the United States but only from New Jersey.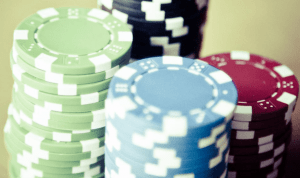 Ring Games
With the name so big, of course, they had to offer different things in one package, so that is what they did! It offered different games, which included:
Texas Hold'em
Yeah, you all know but let's help the newbies here and besides hey pro(s), reading basics again never harm anyone!
Texas Holdem as you may call it is a card game but with some variations. Every player is given two cards, facing downwards these are your hole cards. Then comes the pre-flop stage here you bet, check or fold. After betting process is done you place the shared three cards facing upwards on the table this is aka the flop stage. Followed by two more rounds of betting and then shared cards are dealt (called the turn and river.)  In the end, someone bets high enough that everyone else folds.
Omaha and Omaha hi-lo
Omaha Holdem is a community card poker game. Cards are dealt facing upwards on the table. Each player is given four cards and makes his best hand using only two cards and three out of the five community cards.
7 card stud and 7-card stud hi-lo
Before these two community games i.e. Texas Holdem and Omaha Holdem became famous, 7 card stud was the most extensively played game. It is quite the same as Texas Holdem but with one extra stage called –the bring. In study, the action begins with "the bring."  The player with the lowest value card is the one that has to bring in. This player has two choices, he bets equal to the size of anti or he/she has to complete the bet, to the amount that is equivalent to the small bet.
Previously, it also uses to offer bad beat jackpot. The site hosts a number of tournaments and also arranges PartyPokerMillion. Party Poker has also hosted two televised events. If you agree with the statement that card game wins have become a status symbol and are about making a good repute then you are at a perfect place, they polish all your skills and make you a pro.