Importance of Online Poker and Online Poker Database
Poker is more than a game for most players, it offers competition and rewards that are unlike any other game you can play. From learning the rules to honing skills to become an expert poker player, one has to dedicate time and attention to become a success. With online poker, players always have a place to play the game they love no matter where they are and thanks to tools and online poker database, players can gain success much quicker. Here is why online poker database and online poker is so important to players.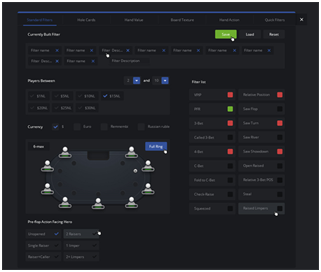 Online Poker Database
An online poker database stores data of all the serious players and the tournaments and rooms that they have played in. This information can be priceless for both new and experienced players. Analyzing this database can tell them about the tendencies of their opponents, so they can come up with a strategy to counter their moves. You can study the profile of the opponent that is giving you the most trouble and see the patterns of their play. You will automatically have an edge over them.
Income
Online poker can become a good source of income for serious players. When a player already has some skill in poker and you enter an online poker room, you already have an advantage. Many online players don't have how to win at poker. Making a profit from players in these rooms is simple enough.
Community
If you visit the same poker rooms then the virtual world of poker can be a community of people you know. You can have conversations with people and 'trash talk' the players you beat and make the whole experience more enjoyable. There will be some online poker rooms that aren't like that and players don't take the time to get to know their opponents. If you like to be social while you play poker, then you should definitely opt for more social poker rooms.
Anywhere in the World
The most important aspect of online poker is the fact that you can join your favorite online poker room from anywhere in the world. There aren't any constraints on websites that can keep you out if you are not playing from your own home. But do make sure that the laws of the country you are in don't prohibit online poker.
Entertainment
Players tend to get one of the best forms of entertainment while playing poker and they can make a profit at the same time. There are many poker sites that will allow you to view the game being played without participating in it. Players who want to observe and maybe learn a little bit from watching experienced players find it very entertaining.
When you are playing poker online you don't really notice all of these great things and you don't realize the role tools and databases can play. It is only when you stop playing that you realize that online poker is the world that you will miss and all of these important aspects are sorely missed.