Have you been searching for the best poker tournament tracker lately and ending up finding trackers full of ads and bloatware? Well, there is good news for you because I am going to introduce a new tournament tracker that is exceptionally well crafted and will not disappoint you.
Tracking poker statistics has become an integral part of the online poker industry. Over the years, the fraudulent software has made its place into the market and it has ever since becoming a huge deal to find legitimate trackers that not only help the players track real statistics but also avoid getting exposed to the various spyware and viruses secretly embedded with the software itself.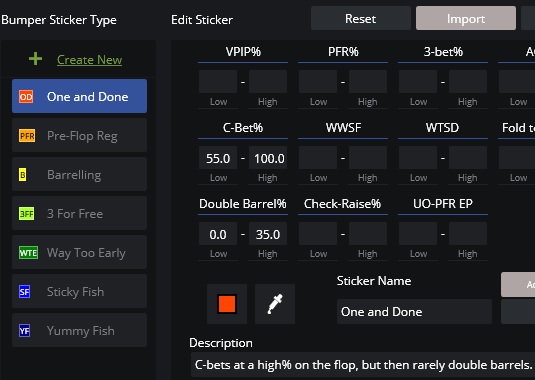 To all the tournament enthusiasts out there on the internet, we introduce the best poker tournament tracker that will keep you informed well in time about satellites to major land-based events and sit-and-go tournaments starting regularly at any given time.
Why is our Poker Tournament Tracker the best?
Among many other things, the fact that we have state of the art technology in place to bring you an unmatched poker database and heads-up-display (HUD) makes our tracker on of the best. Our tracker keeps an eye on all the major tournaments going on and not only this, it will keep you updated about information like results, player profiles, chip counts, upcoming events etc.
Here is how our tracker is going to help you.
Track
With our poker tournament tracker, you can track poker tournaments and games going on online at any specific time. You can not only track tournament data but also get an overview of player profiles. With the help of our user-friendly control panel, you can track positions, stakes, sessions and holecards. You can also get an overview of time on the table and stack size, etc.
Analyze
Our tournament tracker makes it easier for you to analyze tournament data and make decisions based on the statistics and trends. With our tracker, you can dissect on go the kind of hands you're winning or losing with. You can also get information on what kind of pre-flop action you were facing. Keeping in view this, you can see what lines you took with colorful card visuals and action tags. Analyzing tournament data has never been so easy.
Learn
The best part about the whole process of digging into tournament statistics through our poker tracker is that it helps you perfect your own game and you get to set the pace. The more information you are ready to take in, the more you will make your mind available to learn a new thing. This will enable you to easily analyze your tournament results by your M-Ratio (blinds + ante's to stack ratio) performance. On top of that, you can win bracelets of three different kinds: platinum, golden and silver.
Our tracker is built keeping in view the needs of players both new and seasoned. You don't need to worry about learning to use it. Just make your mind and set a course and get ready to perfect your online poker game.